AUTOMATED PATHOGEN DETECTION
The GENE-UP® PCR solution for real-time pathogen detection helps speed up food analysis and product release.
With GENE-UP®, you're not just getting an intuitive, real-time PCR solution for pathogen detection. You're also getting 50 years' of microbiology leadership from a vigilant team that embraces the highest standards in microbiology safety.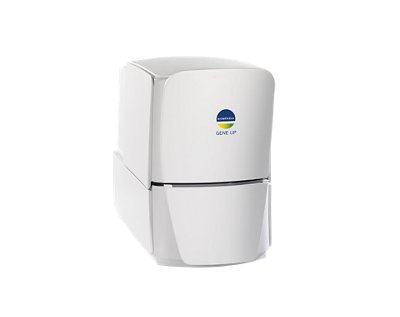 Features
Tests
Downloads
Bringing Confidence to The Table
Simplifying workflows with our easy-to-use automated food pathogen detection system can improve overall lab productivity. With GENE-UP®, limited training is required, cross-contamination risks are decreased, and rapid results speed up the decision process — improving overall manufacturing efficiency.
Rapid – speed up operations with quick pathogen detection – Run in less than 1 hour
5-minute mechanical Generic lysis
Simple and intuitive to set up and run
Reliable – for consistently high-quality results
Room temperature storage for reagents
Patented Magic Cap®  eliminates capping and de-capping
Internal controls in every test
Flexible and adaptable
Maximize your GENE-UP® experience thanks to our Lab Data Management System: CONNECT-UP™!
VILINK® remote diagnostics & resolution
Dedicated customer support and Scientific Affairs team
Remote maintenance and support with VILINK®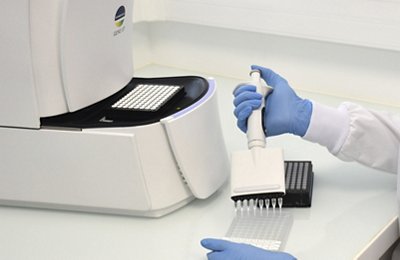 Simplified training and workflow
Decreased cross-contamination risks
Rapid results to speed up the decision process
Overall improved manufacturing efficiency
GENE-UP® solutions offer AOAC & AFNOR validated test kits for your most pressing food safety concerns. The simple workflow is consistent for each test, minimizing training and improving efficiencies. Multiplex tests are available.
Current Test Kits Include:
Salmonella 
Duplex Salmonella Typhimurium & Salmonella Enteriditis
Campylobacter spp
E. coli O157:H7
Cronobacter
Listeria spp
Listeria monocytogenes
STEC stx/eae
STEC - Salmonella
EHEC
Norovirus GI + Norovirus GII
Duplex Norovirus GI&GII
Hepatitis A + Hepatitis E virus
Aspergillus
GENE-UP® List of Validated Methods
Filename

GENE-UP List of validated methods.pdf

Size

58 KB

Format

application/pdf
Filename

GeneUp-MicroTally_EHEC_DataDigest_V3_Digital.pdf

Size

124 KB

Format

application/pdf
Filename

GeneUp-MicroTally_EHEC_DataDigest_V3_Digital.pdf

Size

124 KB

Format

application/pdf
Filename

Brochure GENE UP 9315031 web.pdf

Size

4 MB

Format

application/pdf
Filename

bioMerieux CAMPYLOBACTER Solutions Brochure.pdf

Size

7 MB

Format

application/pdf
Guittard Chocolate Case Study
Filename

Guittard Chocolate Case Study.pdf

Size

1 MB

Format

application/pdf