MASTERCLAVE® Media Preparator
BROTH AND CULTURE MEDIA PREPARATION
MASTERCLAVE® is an automated culture media preparation system which places automation at the heart of your laboratory and improves the entire workflow, from media to sample preparation.
MASTERCLAVE® is the first step in effective pathogen detection and numeration, particularly for the preparation of culture media for bacterial growth and when a high volume of broth is required for food precise microbiological analysis.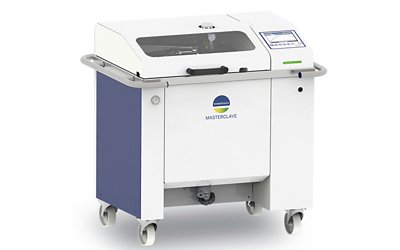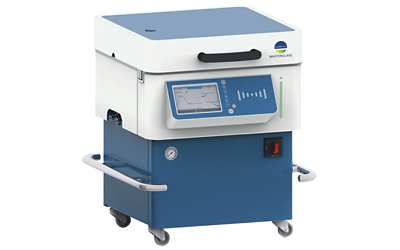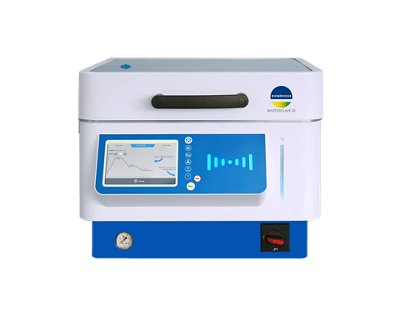 MASTERCLAVE 60 Culture media preparator
MASTERCLAVE 20 Culture media preparator
MASTERCLAVE 10 Culture media preparator
Filename

DOC MASTERCLAVE 10 20 60 2022.pdf

Size

2 MB

Format

application/pdf
Features
Applications
Downloads
Videos
The system is designed to provide an intuitive, efficient and robust approach to the preparation of culture media, agar or broth.
Sterilization and dispensing performed under control reduces contamination risk,and ensures media and temperature homogeneity. 
3 models up to 60 L capacity of culture media (broth or agar) 
Consistent performance with pressurized distribution
Pour quality plates during the whole dispensing cycle
Connect several DILUMAT® gravimetric sample diuters and keep the same dilution performance.
Easy to clean
ISO 11133, ISO7218 and GMP compliant
Save operator time by removing manual steps such as weighing, water addition, homogenization, autoclaving, water bathing, and traceability
Your media available anytime! with the autostart feature for MASTERCLAVE®60

40 years of experience 
Dedicated customer support and Scientific Affairs team
Online assistance to optimize instrument efficiency and keep your laboratory running smoothly
Full service contract also available after instrument warranty 
CULTURE MEDIA PREPARATION
a fully automated process for the preparation of: 

MASTERCLAVE - Culture Media Preparators (Brochure)
Filename

DOC MASTERCLAVE 10 20 60 2022.pdf

Size

2 MB

Format

application/pdf
Filename

DOC MASTERCLAVE 10 20 60 2022.pdf

Size

2 MB

Format

application/pdf
Discover the MASTERCLAVE® 60 - M60