EASY AUTOMATED FOOD PATHOGEN DETECTION
Your food testing needs are evolving. You have to provide same-day, accurate results in a timely manner to release product faster and secure your production environment.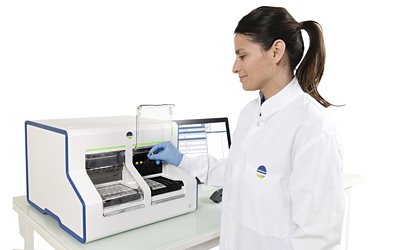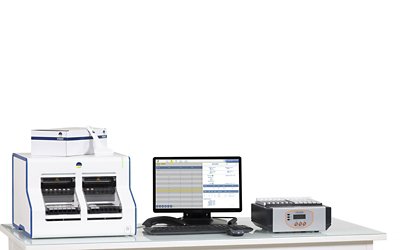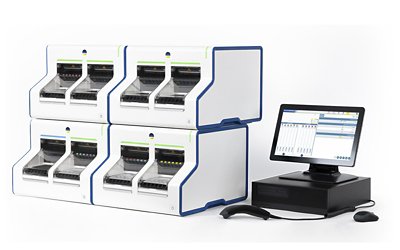 VIDAS KUBE automated food pathogens detection systems are stackable
Product Details
Tests
Downloads
Videos
Enter the world of simplicity with VIDAS® KUBE™, a truly flexible, cost-effective automated platform that provides rapid results in complete confidence.
Your evolving lab deserves an advanced food testing solution to easily handle current and future testing volumes. VIDAS® KUBE™'s adaptable automation helps your lab to be more productive, more accurate, and at the forefront of innovation—all-in-one simplifed platform.

Accessible volume flexibility - 12 to 72 samples at a time
Space-saving stackable benchtop design - up to 6 instruments
Minimum training & installation requirement
Integrated PC for up to 2 modules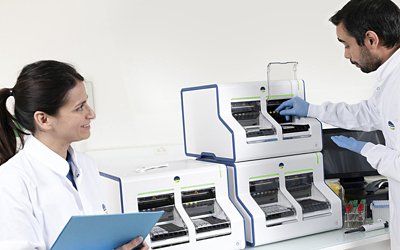 Increased Confidence In Results
On-board Strip & SPR® compatibility verification
Optical sample detection
Automated alerts :leakage, clogging, reading
Shared calibration across modules
Intuitive & easy to use software interface
Bi-directional connectivity & CONNECT-UP® enabled
Secure data with cybersecurity protection
Full traceability (21CFR Part 11, Audit trail)
Reconized High Quality Service
VIDAS® KUBE™  helps you ensure your lab has reliable and accurate results.
Single test concept
Ready to use reagents with long shelf-life
All-in-one kit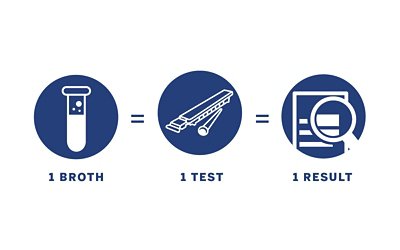 Large routine test menu with 13 different food assays
ISO, AOAC and Health Canada validations
Numerous food and environmental matrices, same day and next day protocols
VIDAS® KUBE™ detects a broad range of food pathogens using proven enzyme-linked fluorescent immunoassay and current-edge recombinant phage protein technology. The precise and rapid pathogen detection solution is suitable for a wide range of target foodborne contaminants and analytical, product release workflows.
| Description | Short name | Item | Pathogen | Time To Result |
| --- | --- | --- | --- | --- |
| VIDAS SALMONELLA PT 60T | SPT | 30707 | Salmonella | Next Day     |
| VIDAS SALMONELLA 60 TESTS | SLM | 30702 | Salmonella | 48 h |
| SPECIES XPRESS 60 T VIDAS LIST  | LSX | 30224 | Listeria spp. | Next Day     |
| VIDAS UP LISTERIA 60T | LPT | 30126 | Listeria spp. | Next Day    |
| VIDAS LISTERIA 60 TESTS | LIS | 30700 | Listeria spp. | 48 h |
| VIDAS LMO2 60 TESTS | LMO | 30704 | L. monocytogenes | 48 h |
| VIDAS LMX       60T | LMX | 30123 | L. monocytogenes | Next Day |
| VIDAS LISTERIA DUO 60T  | LDUO | 30225 | Listeria spp & L. mono | 48 h |
| VIDAS CAMPYLOBACTER | CAM | 30111 | Campylobacter | 48 h |
| VIDAS UP E.COLI O157 (INCH7) 30T | O157 | 30526 | Escherichia coli | ImmunoConc |
| VIDAS I.C. E.COLI 0157 30T | ICE | 30122 | Escherichia coli | Next Day |
| VIDAS UP E.C SEROGROUPS 60T | ECPT | 30229 | Escherichia coli | ImmunoConc |
| VIDAS STAPH ENTEROTOXIN II | SET2 | 30705 | Staphylococcus | 48 h |
VIDAS® KUBE™ (Presentation)