Elevate Your Environmental Monitoring Program
ENVIROMAP® is a secure, cloud-based system that allows you to automate your environmental monitoring program and assists with the entire sampling lifecycle.
ENVIROMAP® benefits from the combined work of the Mérieux companies: bioMérieux and Mérieux Nutrisciences.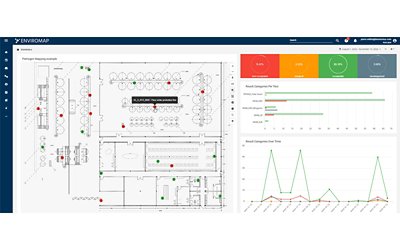 ENVIROMAP
Videos
Case Studies
Use ENVIROMAP® to elevate your environmental monitoring program:
Reach your EMP target - Formalize & implement your EMP strategy
Costs saving - Reduce production losses, faster training new employees, brand protection (recalls), better user of cleaners
Reduced administrative tasks - Automatic Mitigations and Corrective Actions Plan to always be Audit ready
Save time - Automatic reporting, OOS alerts, scheduled sampling, sample labelling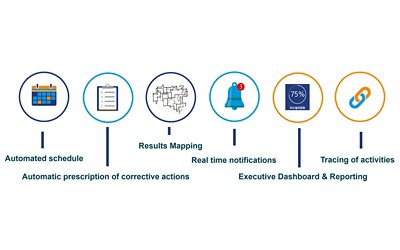 Introduction to EMAP:
Discover how ENVIROMAP® can help to drive your Environmental Monitoring strategy toward digitalization and standardization thanks to bioMérieux and Mérieux Nutrisciences partnership. 
Elevate Your Environmental Monitoring Program with ENVIROMAP®.
Case Study DEL MONTE FOODS INC.- Derrick Bautista
Less EM Labor Means Less Error 
"With ENVIROMAP®, it actually goes from stem to stern for an environmental monitoring program. You can actually generate the labels for the collection of swabs for environmental monitoring. And, it actually can upload into a sample analysis request form that it gets automatically sent to the laboratory," says Derrick Bautista of Del Monte.
Filename

EMap Case Study - Pure Pacific.pdf

Size

880 KB

Format

application/pdf
How Thermo Pac Found a Complete Food Safety and Quality Partner 
Filename

EMap Case Study - Thermo Pac.pdf

Size

846 KB

Format

application/pdf
How Wayne Farms Built a Customized Environmental Monitoring Program that Catered to Their Business
Filename

EMap Case Study - Wayne Farms.pdf

Size

1 MB

Format

application/pdf
VIDEO CASE STUDY
Learn how Valrhona's quality team decided to reduce the use of Excel by digitizing their environmental sampling program