Smart remote support solution
Instrument uptime is critical to ensure continuous lab workflow.
VILINK® is a smart remote support solution that enables:
• System troubleshooting and diagnosis.
• On demand system updates, proactive maintenance and remote coaching.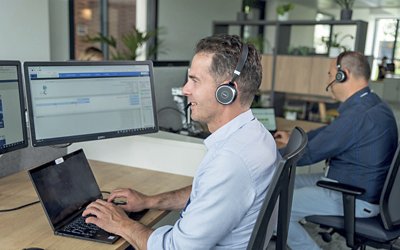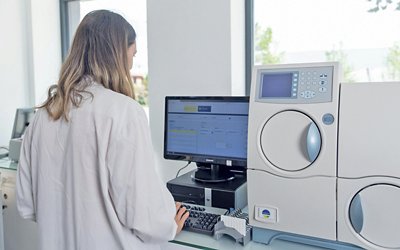 VILINK remote service technicians
VILINK instrument management system
Features
Get VILINK®
Downloads
Videos
The safe and secure solution with more than 14,000 systems connected worldwide
Ensures the protection and integrity of your sensitive data
VILINK® ensures the protection and integrity of your sensitive data by following the requirements of validated security standards:
21 CFR Part 11
HIPAA
FDA
FIPS
EU GRPD
Electronic acknowledgment, video audit trail, bioMérieux virtual private network, highly secured hosting are available for you to maintain compliance with standards and regulations settled by governments and agencies.
Ensure the continuity of your operations:
On-line assistance to rapidly diagnose and solve issues remotely with minimal lab disruption.
On-line coaching on system usage and configuration available at your convenience (Technical remote support availability depends on subscribed level contract and system type).
Proactive maintenance to increase instrument lifetime and uptime (Consult your local representative for availability).
On-demand or automatic software updates to benefit from the latest
software/firmware versions for an optimal performance of your instrument.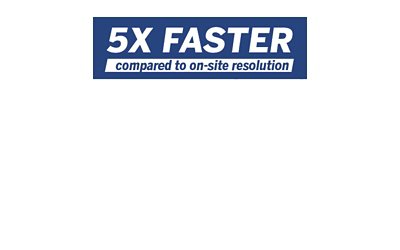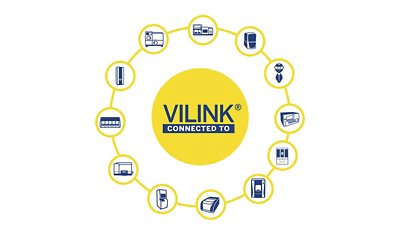 THE FAST AND EASY WAY TO KEEP YOUR INSTRUMENTS UP AND RUNNING
Get the benefits of VILINK® in 3 simple steps free of charge (VILINK is included in your service contract)
Contact your local bioMérieux representative
Set up the pre-installation consultation between your IT experts and ours remotely
Assist you to install VILINK at your convenience remotely
Brochure - VILINK® Smart Remote Support Solution - Ensure the Continuity of your Operations
Filename

BROCHURE_VILINK_INDUSTRY_A4_05_23_9324092_Pages.pdf

Size

819 KB

Format

application/pdf
White Paper - Security, Data Protection and Privacy Protocols for VILINK®
Filename

WHITE PAPER VILINK_9315619 002 GB B.pdf

Size

1 MB

Format

application/pdf
VILINK®, a smart remote support solution