ACCURACY IS EVERYTHING. 

Accuracy is essential when detecting contamination, it helps empower you to make smarter decisions, and to keep your products, employees, and consumers safe so your business stays compliant. So, when it comes to environmental monitoring, it is absolutely crucial to equip your site with state-of-the-art culture media — specifically designed for more definitive results, and has been re-engineered to trace itself.

The 3P®  legacy is one of delivering proven performance when it comes to effective pharmaceutical contamination control. Now it's going digital.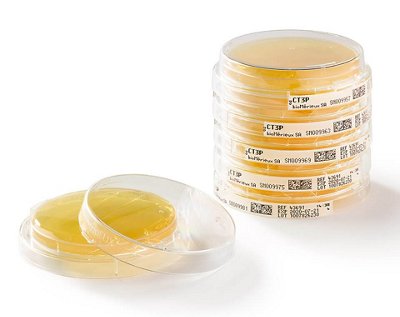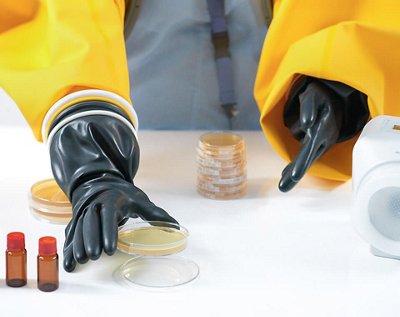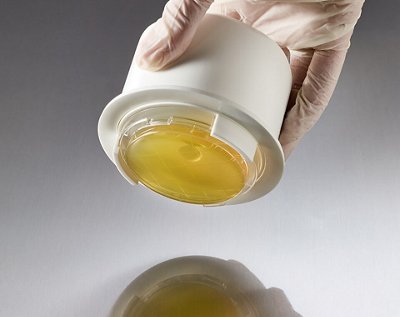 Features
Tests
Downloads
Videos
With GS1 barcodes and LOCKSURE® lids that decrease risk of manual errors or accidents and bioMérieux's new ultra-clear design that makes identifying and counting colonies easier through the lid, we can help keep you compliant and audit ready.
Compliance to regulations
Comprehensive range of chromogenic media
Extended shelf-life guaranteeingexcellent and consistent performances until the last day
Flexible storage conditions between 2-25°C
Growth Promotion testing conducted with 100+ microorganisms to include Yeast, Moulds, Bacilli, Cocci, Anaerobic bacteria and Wild (plant) Isolates
Isolator compatibility with VHP and PA decontamination
Monolot and large batch size
Secured transport and use with our unique LOCKSURE® system
99,9% of the plate surface visible through the lid for optimized reading performance
GS1 barcode allowing to easily identify and track both samples and culture media
DATA INTEGRITY GETS AN UPGRADE
Accurately manage the contamination level of protected areas thanks to 3P® reliable performances and optimized neutralization through the entire shelf-life.
Confidently secure the handling and transport of your EM samples with LOCKSURE® lids.
Optimize visual inspection of your EM samples with clear plate design allowing 99,9% of the visible surface plate area for more accurate counting results.
Instantaneously and consistently ensure traceability & data accuracywith the gold standard GS1 barcode.
Entirely digitalized EM to streamline process and reduce human error through 3P® CONNECT and 3P® ENTERPRISE.
Image
A NEW SYSTEM IS EM-ERGING
Increase digitalization of your entire EM process through 3P CONNECT®

➔ See the video

To meet your expectations as well as possible, we are also developing a set of services, from validation to delivery embedded in 3P® Smart Plate offer:

Validation ready: validation studies, delivery free batches, double sourcing. 
Ordering and delivery process efficiency: order consolidation and customer order tracking.
QC & stock management optimization: large monolots, RSL > 12 weeks, high level of OTIF.

➔ Discover our Supply chain Services and our complete Services ecosystem
➔ Visit the dedicated 3P environmental monitoring website
3P® range represents state-of-the-art culture media technology from both a formulation and packaging perspective.​ ​ For a fully integrated environmental monitoring​ solution and a reliable standard of quality, bioMérieux provides a global range of products benefiting from over 50 years of microbiology expertise.​
GLOVE & AIR SAMPLING 
90mm plates
TSA 3P irradiated
TSA 3P with Neutralizers irradiated
Sabouraud 3P irradiated
SURFACE SAMPLING 
55 mm plate
Count-Tact 3P irradiated
Count-Tact 3P + B lactamase irradiated
Count-Tact 3P Sabouraud irradiated
Count-Tact 3P with Enhanced Neutralizers irradiated
INSTRUMENTS & ACCESSORIES
AIR IDEAL® 3P®
BI-BOX irradiated
QUANTISWAB® irradiated
COUNT-TACT® Applicator
Brochure - 3P® SMART PLATES - EM-Brace Traceability
Filename

PHARMA_BROCHURE_3P_SMART_PLATE_05_23_9324089_Pages.pdf

Size

517 KB

Format

application/pdf
Brochure - Ensure Surface Sampling Accuracy and Efficiency with App Locksure 3P®
Filename

ENSURE SURFACE SAMPLING ACCURACY AND EFFICIENCY WITH APP LOCKSURE3P™.pdf

Size

1 MB

Format

application/pdf
bioMérieux - 3P® Plates Manufacturing