What is BIOMÉRIEUX LAB CONSULTANCY?
Challenge Yourself. Consult with Us. Transform Together.
Investing in state-of-the-art instrumentation to remove repetitive tasks is a great start, but we all know that technology is nothing without the human touch. Together, we can help our customers find the balance that makes the most of their lab talent and expertise.
The ultimate goal of BIOMÉRIEUX LAB CONSULTANCY is to improve overall lab performance. Our team of highly experienced professionals has in-depth knowledge of microbiology and continuous improvement tools. We take a holistic 360° view of your lab's processes and give you an actionable plan to create and sustain improvements.
Filename

LAB CONSULTANCY 2023.pdf

Size

804 KB

Format

application/pdf
How We Transform Together
What You Need, When You Need It
Customer transformation is a collaborative process! We are with you every step of the way, bringing you customizable services that help you create the balance that makes the most of your lab talent and expertise. To really get to know your lab, we "roll up our sleeves" and work by your side to:
Support rapid decisions
Increase productivity
Maximize quality
When we combine your knowledge of your lab and our expert outside perspective, we have the winning formula to enhance use of technology, improve workflow and processes, and make the most of staff skills.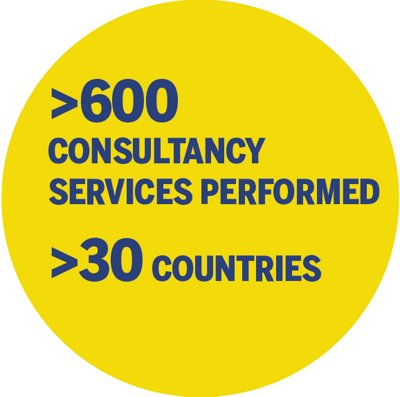 bioMérieux: A Committed Partner
You can count on BIOMÉRIEUX LAB CONSULTANCY Team as your trusted partner for tailored solutions to take your lab to the next level. We work with you to match your challenges with maximum-impact improvement areas to help you:
Streamline processes & workflow
Optimize resources
Build flexibility
Increase productivity
Foster a collaborative work environment
Nurture staff engagement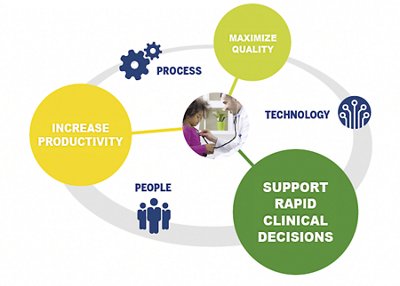 bioMérieux: A Committed Partner
bioMérieux has proven expertise in lab consultancy and choosing us as a partner will transform your routine challenges into daily performance excellence.
Five reasons customers can count on bioMérieux to build tailored solutions to take your lab to the next level:
Over 10 years' experience as a trusted lab transformation consultant
Dual expertise as microbiologists and performance/challenge facilitators
Proven methodologies specially adapted to the microbiology context
Holistic approach – we work with you to find the big picture
The BIOMÉRIEUX LAB CONSULTANCY Offer
Our services are specially designed to meet your unique needs. Let us help you control costs, maximize quality, shorten time to result, and empower your staff in the laboratory.

Our customizable portfolio includes:
WASPLab Discovery Solution
Change Management Consultancy
bioMérieux LabCONSULTANCY
Continuous Improvement Event
Testimonial BioPath
VITEK MS PRIME OPTIMIZED INTEGRATION
Testimonial BioPath
VITEK MS PRIME OPTIMIZED INTEGRATION
Change Management Testimonial New Cross
Continuous Improvement Event Testimonial Video Florida Hospital
LaboSud Testimonial
VITEK MS PRIME OPTIMIZED INTEGRATION Testimonial BioPath Long
VITEK MS PRIME OPTIMIZED INTEGRATION Testimonial BioPath Short
Contact Us About BIOMÉRIEUX LAB CONSULTANCY Solutions