A leading player in the microbiology testing industry
As a leading player in the microbiology testing industry, bioMérieux's Vice President for Strategy, Jean Rollin, sheds some light onto the trending topic of traceability and technology in the food industry. Manufacturers in the food and beverage industry will need to implement new technologies to manage the continual rise on demand of authentic and local products while also managing financially in order to remain competitive. 
Jean Rollin has been working for bioMérieux since 2012 and has provided some updates on how the issue of traceability will affect the food industry in the coming future. Technologies such as blockchain can help to improve traceability for food manufacturers and suppliers, but comes at a cost and still requires improvement before. 100% uncertainty can be guaranteed.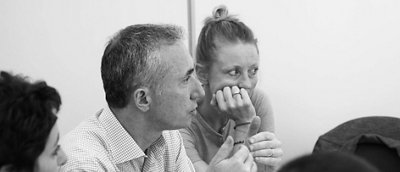 WHY IS TRACEABILITY IMPORTANT FOR FOOD MANUFACTURERS AND SUPPLIERS? 
Due to access to information from the Internet, consumers are becoming increasingly aware and concerned, about the products they consume." Origin, composition and authenticity are the three significant elements which have an impact on how we address product traceability," clarifies Mr. Rollin. In an effort to meet customer demands, large retailers like Walmart, Carrefour and Marks & Spencer, have begun to release information about their traceability initiatives, which in turn influences the entire supply chain. Though this is a positive for consumers and the consequential brand image retainment, "Using traceability as a subject for corporate communication is a high-risk strategy", Mr. Rollin reiterates. While traceability initiatives speak directly to consumers and can improve a brand's reputation, the opposite can also happen, and when disaster strikes (such as through greenwashing), it can mean that a company can't ever recover.
WHAT SORT OF OBSTACLES ARE THERE TO THE IMPLEMENTATION OF BLOCKCHAIN TECHNOLOGIES THAT COULD IMPROVE TRACEABILITY? 
One solution to the issue of traceability and authenticity of products is to implement blockchain technology. Blockchain could help automate and make the process of pathogen detection more efficient throughout the entire food manufacturing and supply process. Nevertheless blockchain is still in its early stages of development. "There is still some way to go before we can trace the full history of a product in a single click," states Mr. Rollin. It's not currently possible to guarantee with complete certainty a product's traceability. The global supply system is just too complex for current technology. 

Of course, experts, companies and regulators alike agree that blockchain technologies should be implemented and use the advantage to better food safety. However, use blockchain technology isn't that simple. First there is the issue of competitiveness. If a company shares too much information about the processing and supply of its products, it can reduce their competitiveness on the market. Furthermore, the financial costs are also a big burden. The food manufacturing and supply industry consists of mostly smaller and medium players, often resulting in a choice between "investment in efficient resources or on the side of crisis communication,"explains Mr. Rollin. 
They need to find a balance between the costs for R&D and how much they can afford to invest in new technology, making traceability a lessened priority.
HOW ARE REGULATORS RESPONDING TO THE USE OF BLOCKCHAIN IN FOOD SAFETY TESTING?
Regulators are also taking note of the benefits of using blockchain. A comprehensive database for all pathogens would be it possible for, "regulators to quickly identify a manufacturer responsible for contamination," says Mr. Rollin. However, this also creates higher pressure on private companies to get their own equipment to ensure that they can defend themselves from contamination allegations. Overall, Mr. Rollins believes that the best solution includes "synergy to improve information systems and become more cost-efficient, safer and more effective," so that all concerned parties in the food industry can effectively improve public health, but also remain functional and financially stable.
Food manufacturers and suppliers need to focus on increasing their product traceability in an effort to meet growing consumer demands
Technology like blockchain can help automate this process, but can be expensive for smaller companies
WHERE DOES BIOMÉRIEUX STAND ON THE SUBJECT?
bioMérieux works together with customers to implement suitable blockchain technologies

bioMérieux has long had a heavy focus on developing technologies that not only provide effective and precise results for pathogen detection, they also strive to utilize technologies that fit within their individual customer needs. Due to the rise in demand for blockchain technologies in as microbiology testing solutions, bioMérieux is in the process of working together with several clients to establish systems that fit their needs and also create a positive impact on the issue of traceability and food safety across the industry.