For nearly 60 years, we have been collaborating with Channel Partners across the world to better improve Public Health and to optimize patient treatment thanks to our innovative diagnostics solutions. 
We are now operating in 100 countries through Channel Partners and we keep expanding our footprint to build together the same vision to be the Global Leader in Infectious Diseases diagnostics.
We are proud to engage with Partners that embrace the same vision, values and that are eager to develop new capabilities for the years to come.
bioSTAR – Strategic Teamwork Achievement and Recognition
Together, we are leading the way in Infectious Disease diagnostics. The bioSTAR award celebrates Channel Partners worldwide that exemplify and excel in achieving the Full Potential Ambition.
This multiyear elite program places a spotlight on role model partners that consistently deliver operational and customer service excellence and continue the fight against AMR by providing high medical value solutions to our customers all while accelerating commercial success.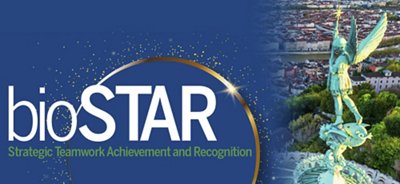 Learning opportunities for Channel Partners
Since January 2021, a wide range of Technical trainings is available on our Learning Portal to help you developing your skills and strengthen your competencies to provide the best service to your customers.
Go and connect to your dedicated learning environment, register on line and enjoy. May you need any support on login and password, please contact us.
With the creation of long-term partnerships to increase the positive impact of the Company on the territories, the social, ethical & environmental footprint of our products & services cannot be dissociated from the business practices of our trading partner.
In this purpose, bioMérieux has chosen EcoVadis - a recognized global provider of CSR ratings - to conduct sustainability performance assessments of its distributors.