Bring your Sterility Testing to the Next Level
SCANRDI® revolutionized rapid microbial detection when it was first introduced and still today its speed and sensitivity remain unrivaled.
Its unique technology delivers actionable sterility results in 4 hours or less, so you know you can continue with production or if you need to take action immediately.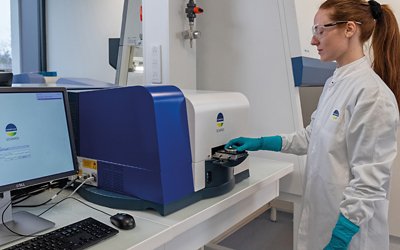 Features
Tests
Downloads
Services
Videos
When you Need to Know Now
SCANRDI® enables same-shift detection of microbial contaminants in filterable drug products. The US Food and Drug Administration (FDA), European Medicines Agency (EMA), and other regulatory bodies support the use of validated Rapid Microbiological Methods (RMM) for sterile product release - especially in the case of shelf-life products, where a rapid result is more suitable than a compendial 14-day test.
Same-shift results
Release your product faster
Tested & proven technology
Make decisions with confidence
Full validation support: URS completion guide, IOQ guide, primary validation guide, suitability guide and Drug Master File (DMF)
21 CFR part 11 enabled software
Long history of use for final product sterility, in-process bioburden control & water testing
Down to 1 microbe/filtrable volume
>200 compatible products
Universal fluorescent labeling
Bacteria, yeast, and mold detection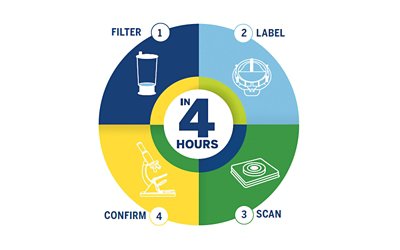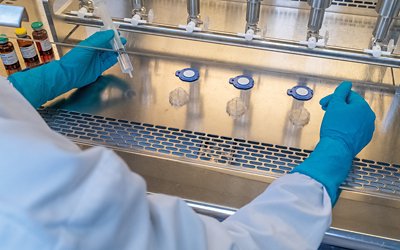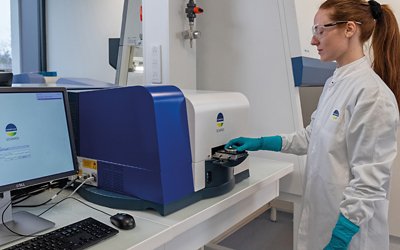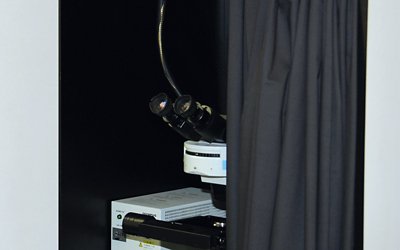 Filter
Label
Scan
Confirm
Improve productivity and compliance
Increase Your Market Competitiveness
Safely release your short shelf-life & generic products faster
Optimize your distribution logistics with just-in-time inventory management of stock and choose your most affordable shipping option
Control Your Manufacturing Process
Rapid in-process, bioburden and sterility results give you confidence that your production is operating properly
Facilitate your investigation process to quickly return to normal operations
Eliminate lab bottlenecks
Be Confident in Your Compliance
Ensure your electronic compliance with 21 CFR part 11 enabled software, barcode scanning traceability, several approval levels and a full audit trail
Feel reassured in your validation process with support from bioMérieux including URS completion guide, IOQ guide, primary validation guide, suitability guide and Drug Master File (DMF)
More than 200 Compatible Products*
Antibiotics
Isotonic solutions
Chemotherapy drugs
Hormones

Anti-inflammatories
Anti-coagulants
Analgesics

Diuretics
Vitamins
* non exhaustive list
SCANRDI® is a rapid, proprietary microbiological solution combining universal cell labeling and solid-phase cytometry with the ability to detect bacteria, yeasts, molds – both in vegetative and sporulated forms - and yeasts. Test applications include:
Raw material testing
Water testing 
In-process product testing
Chromatography columns health check
Investigations
Product release
As it's a non-based growth method, stressed and fastidious organisms including those in VBNC state (Viable But Non Culturable) can be detected as well, making SCANRDI® a powerful tool to monitor and ensure the rapid detection of microorganisms in pharmaceutical products.
Brochure - SCANRDI® - When you Need to Know Now Bring your Sterility Testing to the Next Level
Filename

BROCHURE_SCANRDI_A4_05_23_9324097_Pages.pdf

Size

595 KB

Format

application/pdf
Services: Feasibility, Validation, and Instrument Support
With bioMérieux services, your productivity and product quality is our priority. Our mission is to provide the pharmaceutical industry with rapid, accurate, and cost-effective solutions to ensure smooth implementation and maximizing your return on investment.
Quickly confirm the compatibility of your product and method
Expedite implementation of your investment by reducing validation time and expense
Instrument Service Plans and Support
Maximize the uptime of your instruments and ensure continuous operations
Smart Remote Support Solutions
VILINK® ensures the continuity of your operations
SCANRDI® - Bring your Sterility Testing to the Next Level
SCANRDI® - When you Need to Know Now