Comprehensive endotoxin services with a special focus on Low Endotoxin Recovery (LER)
ENDOXPERTS™ Endotoxin Services by bioMérieux provide routine testing and feasibility studies as well as specialized services for analytical issues such as LER. Our work for leading pharmaceutical companies has resulted in validated methods for LER, fulfilling regulatory requirements. Applying true scientific soundness, we continue our contribution to the deepened knowledge of the LER phenomenon and complex nature of endotoxin.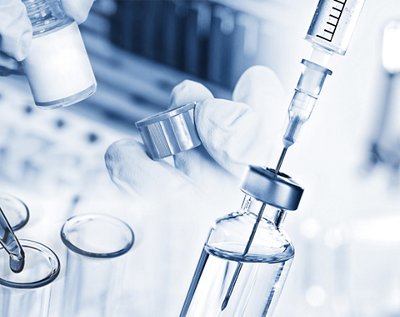 Features
Tests
Downloads
Demasking Protocol Development: 
We are specialized in developing and validating custom demasking protocols. The new methods ENDO-RS® and ENDOLISA® combined provide the technological basis for accurate determination of endotoxins in biopharmaceuticals containing surfactants (e.g. polysorbate). The ENDO-RS® sample preparation can also be applied in combination with conventional BET test methods, such as LAL, which requires an optimization of the interface. As biopharmaceutical formulations differ in concentrations and compositions, for each formulation an optimized protocol is needed. Our demasking service includes method transfer, validation, training and support.
Root-cause analysis of LER:
In case of a drug product being affected by LER, a thorough investigation of the underlying causes of the phenomenon in the specific drug product is conducted, as well as for sample containers, API formulation and individual excipients.
Endotoxin Hold-Time Studies: 
In order to verify the reliability of the used endotoxin assay, we conduct and report time-dependent endotoxin spiking studies with undiluted drug product lots according to regulatory requirements. The drug product lots are spiked with specified endotoxin levels and held for several days, depending on sample, before being assayed. A decline in endotoxin concentration over time is indicative of LER.
Routine Endotoxin Testing & Feasibility Studies:
Routine endotoxin testing as well as feasibility and comparison studies using rFC and conventional methods.
Method Validation: 
Method validation services including all of the validation steps required during a product validation and requested by regulatory authorities.
Scientific studies have demonstrated that biologics typically containing protein in high concentrations and non-ionic surfactants such as polysorbate in combination with chelating agents, are likely to change the aggregate state of the analyte endotoxin in such a way that it is no longer accessible for detection with Factor C-based endotoxin tests (LAL and rFC).
Important guidelines and scientific publications on the subject are:

PDA Technical Report 82 (TR82) Low Endotoxin Recovery, 2019
Biological Activity of Masked Endotoxin - Schwarz et al, Nature, 2017
Masking of endotoxin in surfactant samples: Effects on Limulus-based detection systems - Reich et al, Biologicals, 2016
The ENDO-RS® method developed by Hyglos - a bioMérieux company, is a unique toolbox for sample preparation addressing masking of endotoxin at
the root cause. The method enables complete endotoxin recovery in biopharmaceutical drug formulations affected by Low Endotoxin Recovery (LER).
 Contact our ENDOXPERTS™ Services to find out how we develop a protocol according to regulatory requirements.