How Thalgo Increased Productivity With CHEMUNEX®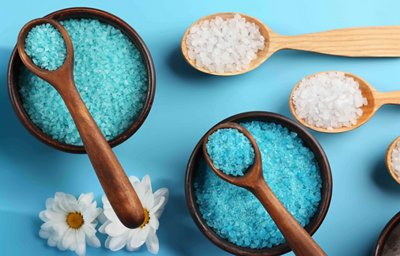 The market-leading marine cosmetics firm Thalgo regularly processes large volumes of aqueous products with seaweed extracts on demanding timescales and to strict regulatory requirements.
With a large and fast-moving supply chain, Thalgo is required to perform certified analysis on its consumer products quickly and efficiently in order to ensure continued commercial success.
In this case study we show how Thalgo was able to improve productivity while ensuring that customers remained fully protected by integrating the CHEMUNEX® microbiological analysis solution.
ABOUT THALGO – MARINE COSMETICS INNOVATION 
Thalgo is an innovative cosmetics business that develops seaweed and marine extract-based consumer products.
Thalgo is also well-known in the thalassotherapy industry; which uses seawater and marine products in beauty and health therapies.
With a 50-year heritage, Thalgo today employs over 200 people and provides market-leading seawater products through more than 12,000 partner centres worldwide.
IN SEARCH OF SPEED 
Marine extract products fall under strict regulatory requirements when used for cosmetic purposes. Producers are required to perform rigorous quality analysis, based on the ISO 29621 standard, on a regular basis to ensure customer safety.
But products also need to be delivered to distributors and end-users quickly in order to meet demand and maintain profitability. This puts significant pressure on analysts and lab technicians alike to find ways of increasing both speed and throughput.
In order to maximise productivity Thalgo needed safe products to be released to the supply chain rapidly. This required a microbiological testing method that was faster and more efficient than their existing capabilities.
THE CASE FOR RAPID TESTING 
To meet these needs, in 2007 Thalgo incorporated the CHEMUNEX® system into its routine testing workflow.
Upgrading from traditional microbiological analysis to the rapid capabilities enabled the company to develop a more effective supply chain and strengthen relationships with customers and suppliers alike.
Performing enumerations and detections of specified microorganisms on all samples had caused a delay of 5 days in the supply chain waiting for results.
By integrating the CHEMUNEX® System method, based on presence/absence results, this was reduced to a product release delay of just 24-48 hours.
ENHANCING QUALITY AND CAPABILITIES 
Ultimately the CHEMUNEX® System helped Thalgo meet both its production and testing needs. The routine time-to-result was significantly shortened which reduced laboratory workload and allowed better resource management.
In fact, Thalgo was able to add more value to their operations by transforming a storage area into additional production facilities.
Inventory management was improved and customer satisfaction also saw a notable increase due to Thalgo's more efficient analysis capabilities.
In addition, the leaner and more scalable system is helping Thalgo to grow as a business. As Olivier Giraud, Manager of Thalgo's Microbiology Center explains:
"As a growing enterprise Thalgo has acquired some cosmetic companies and the CHEMUNEX® rapid method allowed us to absorb their activity with minimal investment in additional resources. We've also been able to reduce the amount of testing that we outsource further reducing costs of operation."
CHEMUNEX®
When profitability and quality come together
With a 20-year heritage and an international reputation, CHEMUNEX® technology delivers ultra-rapid technology to food companies.
The next-generation Flow cytometry analysers are proven to increase manufacturing and supply chain productivity by enabling dramatic reductions of QC quarantine times.
A testing delay of 5 days was reduced to just 24-48 hours.