How Shiseido Increased the Efficiency of Microbiological Controls With CHEMUNEX®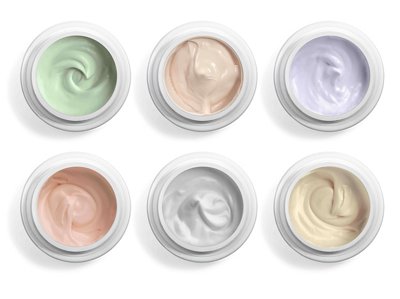 Shiseido is a globally-renowned manufacturer of cosmetics and fragrances. The company carries out intensive research and development activity on a continual basis, bringing multiple new product references to market every year.
In this case study we discuss why Shiseido began using CHEMUNEX® for quality control of bulk raw materials and in product development.
We show how the system was able to reduce analysis time from 4 days to just 24 hours, helping Shiseido save time and money, as well as respond more flexibly to changing market demands.
A HISTORY OF AESTHETIC INNOVATION 
Shiseido was founded by Arinobu Fukuhara in 1872 as the first Western-style pharmacy in Japan. Over the last 147 years the business expanded into a cosmetics company, a beauty centre and even an art gallery.
Shiseido is now a leading cosmetics group serving clients in Europe, the USA and Asia.
THE CHALLENGE OF LABORATORY PRODUCTIVITY 
At the Shiseido facility in Ormes, France more than 280 specialist staff perform R&D and manufacturing on demanding timescales.
Approximately 500 different references are produced and 200 products commercialised each year across several consumer ranges.
The bulk materials and products used all need a variety of chemical and microbiological liberatory controls to ensure safety and quality.
But to maintain an efficient, cost-effective and productive supply chain, Shiseido needed to find an innovative solution to perform relevant analysis procedures in a maximum of 48 hours on materials before their release.
WHEN VERSATILITY IS KEY TO SUCCESS 
Alongside an increase in analysis speed in the supply chain, Shiseido required a system that could be deployed with minimal disruption. The testing system needed to seamlessly plug in to existing quality control workflows.
It was also required to work effectively with large volumes of many different kinds of raw material and refined products from multiple sources.
In addition, to ensure safety the system had to be reliable and precise, while increasing the speed and throughput of the analysis laboratory to maintain commercial performance.
RAPID MICROBIOLOGICAL TESTING 
After assessing the market and getting feedback from other cosmetics companies successfully using the product, Shiseido brought in the CHEMUNEX® system in 2008 to overcome their unique testing challenges.
The CHEMUNEX® analysis solution provides rapid microbial detection for food companies all over the world.
Following installation it was immediately compatible with 95% of Shiseido's bulk products and more than 90% of the raw materials in use.
THE IMPACT OF FASTER ANALYSIS
By integrating the CHEMUNEX® system into the existing analysis workflow Shiseido saw results very quickly.
The business was able to significantly reduce the testing time of Total Viable Count and Yeast applications, from four days to just one.
Achieving precise microbial results in just 24 hours enabled the company to remove microbiology as a bottleneck in the production of a product, building a faster and more cost-effective supply chain.
The new analysis capabilities also provided the company with greater agility to respond to market changes. As the Shisheido Manufacturing Plant Quality Manager explains:
"This creates real workflow flexibility between our services. Our production is scheduled with forecasts and orders, so this technology allows us to be more flexible for production adjustments."
CHEMUNEX®
When profitability and quality come together
With a 20-year heritage and an international reputation, CHEMUNEX® technology delivers ultra-rapid technology to food companies.
The next-generation Flow cytometry analysers are proven to increase manufacturing and supply chain productivity by enabling dramatic reductions of QC quarantine times.
KEY ELEMENTS
Compatible with 95% of Shiseido's bulk products and more than 90% of the raw materials.
A 4-day process condensed to just 24 hours.