How did L'Oréal Optimize Microbial Testing With the CHEMUNEX® System?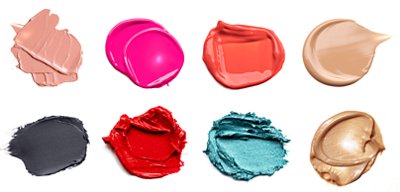 L'Oréal is the largest cosmetics and beauty product manufacturer in the world. As an owner of multiple international brands with presence in 130 countries globally, controlling the microbial content in their products is of the utmost importance. One particular site in France, Gemey Maybelline, is a center of production for make-up items such as foundation, lip gloss and nail polish. 
Due to L'Oréal's heavy emphasis on microbial testing for such products, they needed a solution to improve upon the traditional methods that were too slow, creating a lag on analysis times. 
Mr. Paulin, a technician in this laboratory, decided to implement the CHEMUNEX® system from bioMérieux, a pathogen detection system with lessened times to results. As a result of CHEMUNEX®, L'Oréal gained two days on their analysis times, leading to better customer satisfaction performance indicators.
L'ORÉAL: TOP COSMETICS AND BEAUTY COMPANY IN THE WORLD
Founded by Eugène Schueller in 1909, L'Oréal has grown to become the world's leading cosmetics and beauty company. With products in 130 countries across the globe, they also own major international brands such as Maybelline New York, Vichy, La Roche-Posay, Essie, Kiehl's and many more. One of their main manufacturing sites in France known as the Gemey Maybelline site employs 400 people and produces make-up products such as foundation, lipstick and nail polish both for local and international consumption. Maintaining strict adherence to product regulations that keep their consumers safe, L'oréal products undergo rigorous microbiological testing.
BIOMÉRIEUX AIDS L'ORÉAL IN MICROBIAL DETECTION IN COSMETICS
Mr. Paulin, a lab technician, was a part of the group that implemented the CHEMUNEX® system from bioMérieux in 2004. Due to bioMérieux's long-term expertise as one of the leading producers of pathogen detection systems, L'Oréal was significantly able to improve their laboratory workflow process due to a reduction in analysis times. 
WHAT PROBLEM DID L'ORÉAL NEED TO RESOLVE?
The Gemey Maybelline site specializes in controlling end products and raw materials. With over 700 different processes for controlling these raw materials, over 20% are checked for any pathogens before processing. This includes foundations and products with water such as lip gloss. In the past, they used traditional methods with plates that were taking far too long to show results, slowing down the laboratory and operational process, as well as reducing customer satisfaction performance indicators.
HOW DID CHEMUNEX® SOLVE L'ORÉAL'S PROBLEM ? 
Beginning in 2004, L'Oréal opted for the CHEMUNEX® D-COUNT® because it helped to reduce their analysis times. One of their top priorities has been to uphold good customer satisfaction performance indicators by releasing products in a timely manner. This means that products are completed just shortly before they are sent to distributors, where they must then undergo microbiological testing. By using the CHEMUNEX® system instead of slower, traditional methods, they were able to "gain up to 4 days in total: 2 days for raw materials analysis and 2 days for end-products analysis," states Mr. Paulin. This decrease in analysis times led to some gains in workload in the laboratory, improving L'Oréal's overall profitability.
HOW WAS THE CHEMUNEX SYSTEM INTRODUCED ? 
bioMérieux provided full service support with an expert team so that installation went smoothly. Mr. Paulin reported a great relationship with the technical specialists in that "they come rapidly to fix a problem when it happens!". 
WHAT IS THE CHEMUNEX® SYSTEM? 
CHEMUNEX® is an Ultra-rapid microbial detection system.
WHAT BACTERIA DOES THE SYSTEM RECOGNISE ? 
L'Oréal uses the CHEMUNEX® system for microbiological testing in at-risk products such as foundation, as well as the water in gloss. However, the system also allows for the detection of the total flora in the case of commercial sterility testing or the detection of fungi (yeasts and moulds).
WHICH INDUSTRIES DOES CHEMUNEX® APPLY TO? 
The CHEMUNEX® system applies mainly to industries that use liquids such as:
Dairy and plant based
Culture based (yoghurt, greek yoghurt, fromage frais)
Nutritional and sport beverages
Aseptic tea and coffee
Soups and broths 
Fruit preparations and juices
Desserts
Gain of two days on the analysis time over previous methods
Gains of up to 4 days in total: 2 days for raw materials analysis and 2 days for end-products analysis
YOU CAN USE THE CHEMUNEX® SYSTEM FOR A BROAD RANGE OF TESTS 
Commercial Sterility test: for desserts and milk-based products
Commercial Sterility testing: for UHT Milk
Presence / Absence Test: testingEnterobacteriaceae in yogurt, fermented milk products and ice creams
Yeast Detection: in yogurts and fermented milk products 
Yeast Detection: in fruit preparations, fruit juices and beverages 
Yeast and Molds detection: in non-filterable beverages and fruit juices  
Presence / Absence Test: of yeast and mold in filterable beverages 
Commercial Sterility test: for fruit Juice and beverages
Other protocols available:
Process water testing: direct analysis 
Commercial Sterility testing: for soups and sauces