How did Cosmebac Improve Microbiological Testing Process With CHEMUNEX®?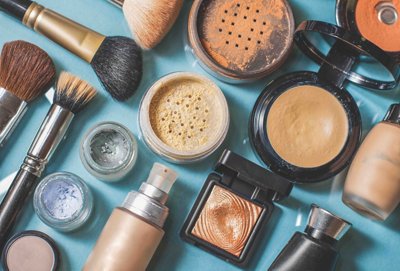 Founded in 1993, Cosmebac is a microbiology laboratory that is a part of the Cosmepar group. They focus on safety testing for cosmetic products for various clients, resulting in their status as an expert when it comes to regulations and international testing standards. In order to achieve their goal of helping their clients release their products faster, they needed to improve upon the analysis time during testing. Mr. Charles Reinier, the Microbiology Laboratory Manager at Cosmebac, decided to implement the CHEMUNEX® D-COUNT® from bioMérieux. This decision led to a decrease in analysis times and improved laboratory workflow for Cosmebac. 
COSMEBAC: A LEADING SPECIALIST IN MICROBIOLOGICAL TESTING FOR THE COSMETICS INDUSTRY 
Cosmepar is comprised of a group of three laboratories specialized in safety testing for cosmetic products. They created one of their microbiology testing centers known as Cosmebac in 1993. As an expert in pathogen detection with over 2000 tests per year, they have an in-depth knowledge in regulation adherence, following international standards, product control release, as well as challenge tests for businesses in the cosmetic industry. 
BIOMÉRIEUX PROVIDES COSMEBAC THE IDEAL SAFETY TESTING SOLUTION FOR COSMETICS 
In 2004, Cosmebac decided to partner with a top expert on microbiological testing solutions, bioMérieux. Charles REINIER, the Microbiology Laboratory Manager at Cosmebac, opted for bioMérieux's pathogen detection system known as CHEMUNEX® D-COUNT®, as part of their priority to speed up testing methods and provide accurate results.
WHAT PROBLEM DID COSMEBAC NEED TO RESOLVE?
Cosmebac's customers had been asking for a faster way to prove that their products were safe in order to release products onto the market more quickly. Using traditional methods, it took 4 days for Cosmebac  to enumerate bacteria, yeasts and molds, which was disrupting their laboratory workflow and affecting their relationships with their customers. Therefore, they needed to reduce their analysis times to remain competitive. "We wanted a method that would give us an answer in 24 to 48 hours', states Mr REINIER. 
HOW DID CHEMUNEX® SOLVE COSMEBAC'S PROBLEM? 
In choosing CHEMUNEX®, Cosmebac was able to provide their customers with quicker analysis results by reducing their analysis time from 4 days down to 2 days. Furthermore, Chemunex also provides highly accurate results. "I'm convinced it's more accurate," clarifies Mr. Reinier, because the neutralization capacity of CHEMUNEX® is at 99.9%, much higher than traditional methods. As a result of CHEMUNEX®, Cosmebac was able to transfer test results to customers in only 24-48 hours, improving both their and their customers' bottom line.
WHAT WERE THE NOTABLE IMPROVEMENTS AFTER CHEMUNEX® WAS INTRODUCED? 
Cosmebac experienced many specific benefits from their decision to implement the CHEMUNEX® system. First off, because Chemunex targets living microorganisms, it provides more accurate results. 
More accuracy in results leads to better relationships with their customers. The reduction in time to results was also a big indicator for success. 
"Time is a major factor for our contract manufacturing customers that want to release their products faster onto the market," clarifies Mr. Reinier. 
The CHEMUNEX® D-COUNT® was especially helpful in this context because it can work on its own and manage up to 64 analyses within 90 minutes, allowing Cosmebac to optimize their laboratory workflow. 
CHEMUNEX® D-COUNT® also provides between 100 and 200 analyses per day so that customers can receive their test results faster. Overall, CHEMUNEX® provided the ideal conditions necessary for precise and quick microbiological testing.
THE CHEMUNEX® SYSTEM: PATHOGEN DETECTION WITH LIGHTNING SPEED
WHAT IS THE CHEMUNEX® SYSTEM? 
CHEMUNEX® is an ultra-rapid microbial detection system.
WHAT BACTERIA DOES THE SYSTEM RECOGNISE? 
Cosmebac uses the CHEMUNEX® system for microbiological testing on cosmetic products. However, the system also allows for the detection of the total flora in the case of commercial sterility testing or the detection of fungi (yeasts and moulds).
WHICH INDUSTRIES DOES CHEMUNEX® APPLY TO? 
The CHEMUNEX® system applies to mainly industries that use liquids such as:
Dairy and plant based
Culture based (yoghurt, greek yoghurt, fromage frais)
Nutritional and sport beverages
Aseptic tea and coffee
Soups and broths 
Fruit preparations and juices
Desserts
Time to results decrease from 48 to 24 hours & CHEMUNEX® standard protocol neutralizes 99.9% of the wide range of cosmetic products analyzed.
THE CHEMUNEX® SYSTEM SOLUTION
YOU CAN USE THE CHEMUNEX® SYSTEM FOR A BROAD RANGE OF TESTS 
Commercial Sterility test: for desserts and milk-based products
Commercial Sterility testing: for UHT Milk
Presence / Absence Test: testingEnterobacteriaceae in yogurt, fermented milk products and ice creams
Yeast Detection: in yogurts and fermented milk products 
Yeast Detection: in fruit preparations, fruit juices and beverages 
Yeast and Molds detection: in non-filterable beverages and fruit juices  
Presence / Absence Test: of yeast and mold in filterable beverages 
Commercial Sterility test: for fruit Juice and beverages
Other protocols available:
Process water testing: direct analysis 
Commercial Sterility testing: for soups and sauces