How a Top 5 Pharma Company Protects Production and Increases Productivity Using BACT/ALERT® 3D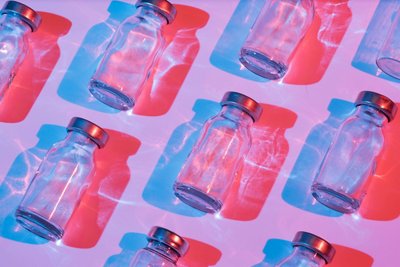 A top 5 pharma company chose to implement a strong in-process testing routine strategically monitoring specific critical steps of their production process. This approach was designed to detect any microbial contamination at the earliest possible opportunity and has been key to maintaining superior control over their production processes.
FAST IN-PROCESS CONTROL TO PRESERVE PRODUCTION
By implementing a rapid detection system for in-process control, this company has been able to dramatically reduce the time required for sterility results from the standard 14-21 days down to 7 to 10 days. 
Ultimately, this solution allows them to increase process efficiency with automatic readouts and alerts, seamless interface with the laboratory information management system (LIMS) and improved data integrity thanks to automated system. 
 
HOW EXACTLY DOES BACT/ALERT 3D® HELP?
The BACT/ALERT® 3D is used to test samples from the upstream part of their process. It enables them to detect and act upon out of specification situations very early in the process and to take appropriate remedial actions. In the case that an investigation is required, this can be achieved in one week. 

BACT/ALERT® 3D DUAL-T is also used for sterility testing of a selection of their vaccines.
 
A TOOL FOR BETTER PRODUCTIVITY
By using the completely automated BACT/ALERT® 3D for cell culture process monitoring, this company was able to make significant resource savings in the lab as the system does not require technical expertise to operate. Samples are set up by simply injecting the product into the BACT/ALERT® bottles.

In implementing the BACT/ALERT® 3D DUAL-T, they also reported cost savings of €150,000 per year, a reduction of cycle time of 50 to 75% and a significant quality improvement, in spite of their complex matrices. 
 
WHAT IS BACT/ALERT® 3D?
BACT/ALERT® 3D is an effective, robust solution for industrial sterility testing. From its space-saving modular design to ease-of-use to flexible data management, it is a state-of-the-art solution for any size lab that provides a reliable and objective alternative to traditional microbial detection methods.