CULTURE MEDIA For Sterility Testing
BRING RELIABILITY TO YOUR RELEASE CONTROLS
Detecting contaminants is a critical step for the release of sterile pharmaceuticals.
Effective and reliable culture media will allow for the detection of any possible contaminant in your products, ensuring patient safety.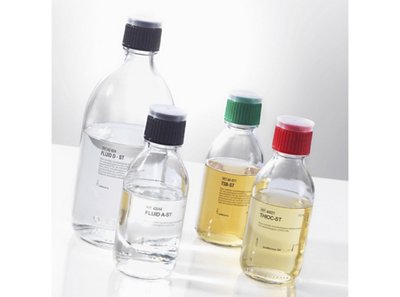 Features
Tests
Downloads
Clean room bottles are double wrapped and are Ethylene Oxide treated allowing the killing of 106 spores of B. subtilis
Compliance to regulations
Flexibility thanks to a complete range of products with broad variety of containers, volumes, and presentations
Flexible storage conditions between 2-25°C
Growth Promotion testing conducted with 99 aerobic and anaerobic microorganisms ensuring high performances of culture media
High shelf-life guaranteeing excellent and consistent performances until the last day
THIO broth contains resazurin as per the requirement of the pharmacopoeia in order to reveals the presence of oxygen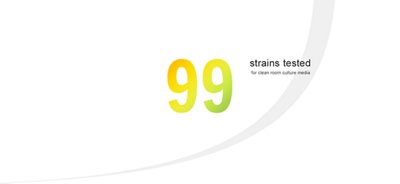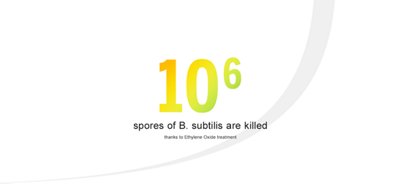 Culture media for sterility testing offer a complete peace of mind through their sensitivity and performance. 
STERILITY CONTROL OF THE PRODUCT
(various existing format and  conditioning)
Trypcase Soy Broth
Fluid Thiogly-collate Medium (MFT)
Thioglycollate (Thio-clear)
Fluid A Rinsing solution
Fluid D Rinsing solution with tween
STERILITY CONTROL OF THE PROCESS (MFT)
Irradiated Trypcase Soy 3P Animal Peptones 
(500g / 5kg)
Irradiated TSB 3P Vegetable peptones 
(500g / 5kg)
Irradiated TSB 3P Vegetable peptones with color indicator 
(500g / 5kg)
Brochure - Culture Media Range for Sterility Testing
Filename

BROCHURE_CULTURE_MEDIA_RANGE_A4_05_23_9324049_Pages.pdf

Size

339 KB

Format

application/pdf