BODYARMOR Prevents Spoilage Through Predictive Diagnostics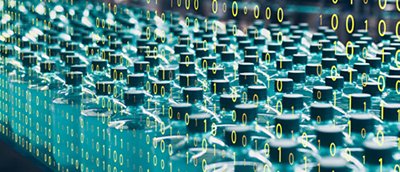 BODYARMOR is a premium sports drink that provides superior hydration. It is packed with electrolytes, coconut water and vitamins and is low in sodium and high in potassium. BODYARMOR contains natural flavors and sweeteners and no colors from artificial sources. Natural products such as BODYARMOR are multidimensional and complex. Maximizing and protecting freshness is complicated by the myriad of organisms which – from the perspective of detection using traditional methods – have overlapping properties, but inequivalent ability to cause spoilage. False positives cause product waste and costly delays. Targeted, multiplexed analysis of microbes with spoilage potential provides actionable information to the quality team and targeted detection of organisms that specifically threaten product quality.
BODYARMOR is a quality-centric organization that knows information is key to developing first-class quality management programs with intelligent testing strategies that ensure great taste and freshness. To accomplish this, we initially embarked on a discovery process to identify the entire microbiome of potential microorganisms associated with their raw material supply chain, production environments, and finished products. Samples were collected, sequenced, and organisms with the potential to cause spoilage were identified by the presence of associated genetic markers. Microorganisms of potential concern were then inoculated into BODYARMOR products and a variety of physical and sensory characteristics were measured to determine product susceptibility.
The discovery process revealed a set of microbes capable of thriving in BODYARMOR products, with several specific subspecies being responsible for spoilage. Through controlled studies, we qualitatively and quantitatively determined which organisms posed a quality risk for BODYARMOR products and worked with the BODYARMOR team to establish microorganism detection criteria for raw material inspection, environmental monitoring, and finished product release. This information was compiled and integrated into a cutting-edge multiplex, RT-PCR assay that enables the early detection of problematic microbes throughout the production process, from raw material to finished product.
Devotion to naturally sourced flavors and ingredients introduces an inherent complexity. The diversity of microbes potentially within a product is as wide as the landscape of natural ingredients themselves. Custom tailored, multiplexed, molecular diagnostic assays targeted against relevant microbes are a powerful tool for quality focused food and beverage manufacturers. Early detection of bad actors in a sea of otherwise innocuous cast of microbes proactively prevents problems (as opposed to merely reacting to them) and allows BODYARMOR to take actions that can protect flavor, prevent false-positives, and save product.