Data Interoperability is Critical for Modern Healthcare Systems
By the bioMérieux Editors | Reading time: 3 min
PUBLICATION DATE : OCTOBER 15, 2022
Our healthcare systems generate enormous amounts of data every day—from patients, medical procedures, and laboratory tests. However, health systems use many different solutions for logging and tracking this data. Without a common approach, communicating clinical data from one institution or system to another, has historically been and in some cases continues to be,  a major challenge. Data interoperability—the seamless flow of information from one point to another within appropriate boundaries—aims to overcome that challenge to facilitate optimal care for individuals and populations.
LOINC, which stands for Logical Observation Identifiers Names and Codes, was first launched in 1994 by Pr. Clem McDonald, a researcher at Regenstrief Institute associated with Indiana University School of Medicine. LOINC's mission is "to develop and advance the adoption of open data standards that enable efficient transmission, understanding, and use of health data by promoting open terminology standards integrated into every clinical information system that shares or aggregates data."

To achieve that mission, LOINC provides a set of universal names and codes to identify lab tests and clinical reportable elements. Using LOINC codes facilitates the exchange of those pieces of information across the healthcare continuum to support clinical care, patient outcomes management, research, and reporting.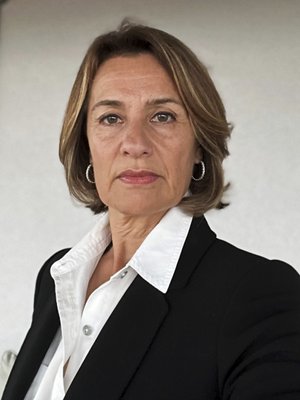 Dr. Eza Hafeza, the Director of Terminology Services and Operations for LOINC, who has worked in the field of informatics for over 25 years.
Interoperability: the seamless flow of information from the laboratory to the clinician
Diagnostics, and in vitro diagnostics in particular, represent a large and complex source of health data. Nearly 70% of medical decisions rely on information from laboratory test results, so it is critical to ensure that this data is easy to share, access, and interpret among healthcare providers. Additionally, patient care, especially in cases where the patient is critically ill, is a team effort that spans multiple healthcare providers and specialties. The availability of a patient's data—including diagnostic test results—supports clinicians' communication, decision-making, and ability to provide appropriate care.
"The medical data interoperability benefits for the clinician are very straightforward," said Dr. Hafeza. "When data is flowing to the electronic medical records system, there is one place where they need go to make a concise and informed decision."
However, hospital systems have become more complex in recent years. Dr. Hafeza notes that, "There are different entities within hospitals which have different electronic health records systems. Data interoperability allows the lab to send data to different systems seamlessly." Without interoperability, it is very complex for laboratories to communicate diagnostic test results to clinicians in different departments in a timely or efficient manner.
If hospital may  handle multiple electronic health record systems, laboratories also frequently use diagnostics systems & tests from multiple manufacturers, but which test for the same pathogens using similar processes. Because of that, "there is a need for harmonizing and creating a standard so that you can capture the essence of the laboratory test," Dr. Hafeza said. Using LOINC to uniformly describe laboratory tests enables laboratory professionals to report results to clinicians, regardless of test manufacturer.
The outcome of this first step of semantic interoperability between diagnostics test and electronic health records systems is to help streamline communication of results to clinicians. Because test results form a critical component in healthcare decision-making, delays in communication of those results have the potential to adversely impact patient care.
The benefits of laboratory data interoperability go beyond individual patients as well. Aggregated diagnostic data provides important insights for tracking infectious diseases within institutions, communities, and internationally. The COVID-19 pandemic necessitated an unprecedented effort in the healthcare community, not only in diagnosis, treatment, and prevention, but also in epidemiology and data sharing. Accurate diagnosis and tracking of the SARS-COV-2 virus has enabled clinicians to provide appropriate treatment, contributed to vaccine development, and informed institutional and governmental public health policies.
Interoperability empowers as well patients
To date, more than 80 countries have adopted LOINC, and it has been translated into 19 languages and additional dialects. IVD manufacturers now proactively work with LOINC to create the appropriate codes for their tests ; they also distribute those LOINC code to their customers laboratories. Additionally, in many European countries, healthcare providers must use LOINC to provide reports to public health authorities. In the US, "Patients are now in control of their own data," Dr. Hafeza said, "which has given them the capability to know what is in their background, help them make decisions, and take care of their own health."
However, some countries are not capable of using LOINC due to technological or other limitations. Dr. Hafeza noted that, "Interoperability is not just technology—it is data standards. Mapping local terminologies to standards is very labor-intensive. You have to understand the structure of LOINC in order to work with it." Nevertheless, LOINC continues to work to expand adoption to facilitate better healthcare.
Over the course of nearly three decades, LOINC has continuously expanded and refined its data standards. In addition to regular updates and improvements—the most recent of which was released earlier this year—the annual review of the strategic plan helps to ensure continued progress toward long-term goals. Additionally, the annual conference facilitates conversation and adoption of data standards.
Ultimately, LOINC hopes to fulfill its ambitious vision: "a world where people experience optimal health catalyzed by a seamless network of health information systems."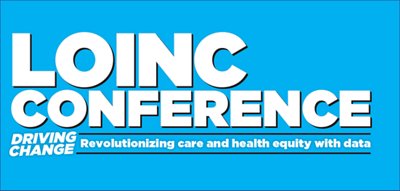 From 24th to 27th  October 2022, join LOINCers from around the world at this event dedicated to LOINC and interoperability. The LOINC Conference combines educational workshops, community presentations, and public LOINC Committee meetings. You can still register for online participation until the 23 October 2022.
Opinions expressed in this article are not necessarily those of bioMérieux.
< SWIPE FOR MORE ARTICLES >