Partnership Between Simmental-Switzerland AG & bioMérieux
June 15, 2022 — 9 min read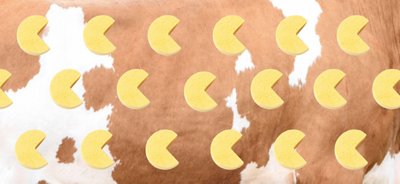 Simmental Switzerland AG produces authentic Swiss cheese at the foot of the Niesen mountain peak. Simmental sources their milk from 1,800 family businesses in the surrounding area.
The company places an emphasis on innovation—not just within their final products, but also throughout the production process. Read below and watch the corresponding videos to learn more about Simmental's ways of working in exclusive interviews Ernst Arn, CEO.

Ernst Arn (CEO) Introduces Simmental's Biggest Challenge
On any given day, Simmental receives milk from many different regions: from mountainous, snowy terrains to tranquil fields where cows graze.

The biggest challenge is creating consistent and cohesive products out of these varying types of milk.
An Ever-Evolving Company is a Successful Company
Simmental makes sure to keep up with market trends, while ensuring they put farmers first. This includes addressing the growing demand for plant-based products by only using cows with the beta casein A2 inside.

Rapid Diagnostics Help Save Time and Protect Consumers
Simmental utilizes an in-house laboratory that relies on simple tools with high flexibility and rapid turnaround capabilities. With everything in-house, results are swiftly analyzed and valuable time is saved.

The Importance of Predicting & Preventing Problems Before They Occur
As a premium supplier to the biggest retail chains in Europe, Simmental needs to maintain an extremely high-quality production process. Eliminating manual data collection processes has helped Simmental streamline workflows and prevent contamination.

If you require more information or for a sales representative to contact you, please complete this form.

GENE-UP®

The GENE-UP® PCR solution for real-time pathogen detection helps speed up food analysis and product release. Simplifying workflows with our easy-to-use automated food pathogen detection system can improve overall lab productivity. With GENE-UP®, limited training is required, cross-contamination risks are decreased, and rapid results speed up the decision process — improving overall manufacturing efficiency..
PREDICTIVE DIAGNOSTICS
Predictive Diagnostics is a more complete way of improving food quality and safety. We use traditional core solutions alongside data science, sequencing applications, and predictive modeling to move from just detecting and responding to issues to predicting and preventing them.