Blount Fine Foods Improves Quality Assurance With VIDAS® Platform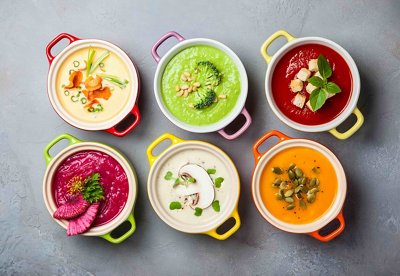 As a market-leading producer of soups and prepared-foods, Blount Fine Foods processes a wide range of products and materials that require daily quality assurance.
In order to ensure faster and more efficient product release, Blount Fine Foods required a solution to streamline routine quality testing of wholesale ready-to-eat food products as well as both frozen and fresh soups.
In this case study we discuss how Blount Fine Foods solved this challenge by working with bioMérieux to integrate our VIDAS® platform into their food testing workflow.
Blount Fine Foods began in Rhode Island, USA in the late 18th century.

Founded as Blount Seafood Corporation it grew from a small oyster-catching operation in Rhode Island's Narragansett Bay to one of the USA's premium prepared foods brands. 
In 2008 the company became Blount Fine Foods and is today headquartered in Fall River, Massachusetts.
What Problem Did Blount Fine Foods Need A Solution For?
The product release testing labs at Blount Fine Foods need to carry out quality assurance (QA) on a large volume of food products in very short timescales.
With a wide variety of raw materials and Ready-To-Eat seafood products passing through the workflow, QA can become a bottleneck and impact delivery times and freshness.
But testing is vitally important to ensure product safety and protect customers - so operations needed to be improved without impacting quality.
How Did the VIDAS® System Solve Blount Fine Foods' Problem?
In order to achieve faster QA of all processed food products, while ensuring precision and versatility, Blount Fine Foods integrated the bioMérieux VIDAS® platform into its routine testing.

Analysts needed to move away from traditional manual methods that were time- and resource-intensive, and benefit from automated protocols.
The VIDAS® system detects Listeria monocytogenes, Listeria spp and Salmonella in an intuitive, automated process using recombinant phage protein technology for a faster turnaround.
How Was VIDAS® Introducced Into Food Safety Testing at Blount Fine Foods?
With high throughput and seasonal testing requirements, Blount Fine Foods needed to implement VIDAS® on a short timescale.

Minimal disruption was caused in order to integrate the system. Setup is simple and fast, and the platform is compatible with a large number of sample types straight away.
The automated testing techniques also require less technician training than manual methods and the system is able to integrate with laboratory management and operations software so it was easily introduced into the workflow.
What Were the Notable Improvements After the VIDAS® System was Implemented?
The VIDAS® system was able to dramatically increase both the volume and accuracy of QA testing at Blount Fine Foods.

Lab technician training was simplified and tests are now less prone to errors or subjective sample analysis. In addition, the ability to get precise results faster enables corrective action to be taken more immediately when issues are identified.
The automated system also enables analysts to set processes running and then leave them to perform other work, increasing the lab's overall efficiency and capacity.
As Mary T., Quality Assurance Supervisor at Blount Fine Foods explains;
"The VIDAS® platform delivers timely results that makes sure all of my Ready-To-Eat seafood material is released on time."
High performance food pathogen detection

VIDAS® is a food product testing system that performs automated pathogen detection.
The internationally-recognized platform uses simple and rapid protocols based on recombinant phage protein technology.
A wide range of common food contaminants can be detected and the system works with a variety of other technology and software out of the box.