Beauval Zoo Success Story 
With bioMérieux's MINI VIDAS® System
June 12, 2019 — 10 min read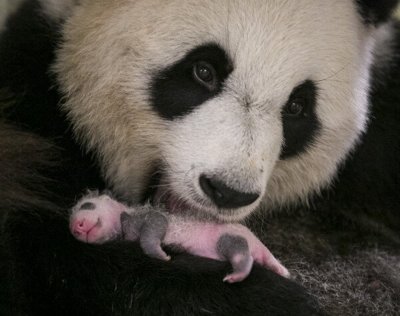 Beauval Zoo houses one of the largest animal populations in Europe. The Veterinarian team, managed by Dr. Baptiste MULOT, is in charge of routine animal health and fertility management at the zoo. bioMérieux was contacted by Beauval to help with their growing demand for diagnostics in fertility management. The Chinese government entrusts only a handful of zoos with Panda reproduction. bioMérieux was chosen to assist Dr. Mulot's team in setting up a fertility program with VIDAS® technology. A MINI VIDAS® system was installed and a collaboration between the two parties came to fruition and resulted in the birth of a baby panda on August 4th 2017. 
Beauval Zoo: Ranked Among the 10 Best Zoos in the World
Established in 1980 by Françoise Delord, Beauval zoo is a French zoological park located in the Loire valley region. It features more than 3,000 animals. As a permanent member of the European EEP breeding and endangered species program, Beauval Zoo contributes to the monitoring and advising on the breeding of endangered species with the aim of strengthening animals raised in zoos.

bioMérieux, a global leader in diagnostics and microbiological testing solutions, provided Beauval zoo with a robust and proven fertility management program. Dr Baptist Mulot, surgeon and head of the veterinarian clinic, joined the zoo in 2004 as research director taking part in breeding programs around the world. He pays particular attention to sharing the passion he has for animals as well as the diversity which comes from being the head vet at such a prolific zoological park. Dr Mulot was aware of bioMérieux's MINI VIDAS® technology and fertility program. He was particularly interested in the high quality hormone results, the key element to a successful fertility program.
How did MINI VIDAS® solve Beauval's problem? 
Fertility management of the panda species is a delicate challenge. The female panda only has one unique ovulation per year and behavioral problems between males and females can prevent the pandas from mating naturally. This is when artificial insemination needs to introduced.
Artificial insemination requires accurate hormone monitoring, which is mandatory for fertilization to succeed. Regular blood and urine collections are made in preparation for artificial insemination by testing and comparing samples to identify the best time for ovulation whatever the animal behavior. 
How was the MINI VIDAS® system introduced?
bioMérieux provided full service support with an expert team so that installation went smoothly. MINI VIDAS® technology is easy to handle with an economical single test approach available 24/7h, producing renowned high quality progesterone results with a comprehensive fertility test menu (Prog; E2; Testo; ...).
What were the results? 
On August 4th 2017, Huan Huan, gave birth to a male panda named Yuan Meng. Throughout the fertility program, Huan Huan proved to be cooperative in urinating on demand and giving regular blood samples. 

On August 4th 2017, Huan Huan, gave birth to a male panda named Yuan Meng.  
The MINI VIDAS®. Proactive Fertility Management System
What is the MINI VIDAS® system? 

MINI VIDAS® is a compact automated immunoassay system based on the Enzyme Linked Fluorescent Assay (ELFA) principles and current-edge recombinant phage protein technology.

MINI VIDAS® is greatly appreciated worldwide for its simplicity, flexibility, reliability and 24/7 availability. It processes single sample and batch tests for all types of analysis: fertility, serology, immunochemistry, antigen detection. All enzyme immunoassay reaction stages are performed automatically in minimal space: pipetting, incubating, washing, reading, and results are sent immediately to the integrated printer.
What does MINI VIDAS®  apply to?
The MINI VIDAS® system applies to over 100 parameters in single-test format for the diagnosis of human cardiovascular and infectious diseases, cancers, infertility, pregnancy and thyroid disorders, & fertility management in animals.