The Global Point Prevalence Survey: making the Difference in the Fight Against Antimicrobial Resistance
By the bioMérieux Editors | Reading time: 3 min
PUBLICATION DATE: MAY 08, 2023
The Global Point Prevalence Survey (Global-PPS) is a free, online tool, developed by the University of Antwerp in Belgium, to measure and monitor antimicrobial prescribing and resistance in hospitals worldwide.  Since its creation and launched in 2015, more than 90 countries have taken part in the initiative, involving 1,300 hospitals and 500,000 patients.
By participating in the Global-PPS, healthcare professionals across hospital departments build a foundation for collaborative efforts to help mitigate the rise of AMR while directing patient care. "A great example of the Global-PPS impact, that we have seen in many hospitals worldwide, is that after repeating a Point Prevalence Survey, a very strong team is built dedicated on AMS programs" says Dr. Herman Goossens, the founder and former lead investigator of Global-PPS and a professor of medical microbiology at University of Antwerp.

To obtain the most valuable results from the Global-PPS, participants are encouraged to work together to agree on how to conduct the survey within their hospital. Collecting and entering the data in the secured online portal allows the program to automatically create real-time feedback reports. These reports can indicate if actual antibiotic use matches institutional guidelines and compare the data against similar wards at other institutions. The final step is for the local Antimicrobial Stewardship (AMS) teams to discuss what AMS actions to consider based on the results. In 2021, a survey of 248 hospitals across 74 countries found that 97% of participating hospitals identified new targets for AMS improvements after conducting the Global-PPS, and 70% of hospitals reported acting upon their received results.
Multiple sites have shared how the Global-PPS has made a positive impact on conducting antimicrobial use (AMU) surveillance and directing their AMS strategies and interventions.

Canadian Hospital Network
A network of 47 Canadian hospitals worked together to compile a report of their Global-PPS findings in December 2021. At the time of publication, it was the largest AMU surveillance project ever conducted in Canada. These results will serve as a benchmark for future efforts to reduce AMR and have already informed antibiotic prescribing practices in the Atlantic Provinces.
"Canadian hospitals should be further incentivized to create and adapt local guidelines on the basis of recent antimicrobial resistance data," wrote the study authors.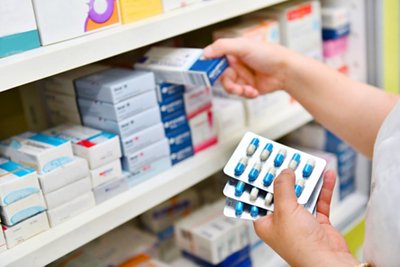 Research Institute for Tropical Medicine in Manilla, Philippines 
The Philippines joined the Global-PPS network in 2017, when they participated with 16 sites. Experts from Singapore, who had already conducted the Global-PPS, visited the Philippines to provide training to these institutions on Global-PPS data collection and online data entry.
Using the Global-PPS has enabled the team in the Philippines to compare data with other regions and monitor changes in antimicrobial prescribing patterns. For example, the quality indicators evaluated in the survey have been part of AMS decision-making around processes such as surgical prophylaxis in a large tertiary hospital. At national level, the Global-PPS results are being used to develop policies and set targets for appropriate antibiotic prescribing. Ann Versporten, Coordinator of Global-PPS in Antwerp said "It's really a success story because they have been implementing stewardship actions and repeating the Global-PPS over time." The number of sites in the Philippines participating in the survey has grown to 80 in 2022.
As part of its commitment to combat the rise of AMR, bioMérieux is proud to be the sole industrial partner of the Global Point Prevalence Survey. Our teams also contribute to promoting the study at local and global level. However, bioMérieux has no role in study design, data collection, data analysis, data interpretation or in writing the report which are done under the sole and exclusive responsibility of the University of Antwerp.

< SWIPE FOR MORE ARTICLES >
You may be interested in these articles