18 Top Employer certifications for bioMérieux!
This year, we are proud to announce that we have been certified once again with the Top Employer certification for 15 countries and 3 regions. 
These certifications demonstrate the quality of our HR strategy and rewards the commitment of our HR teams who work every day to improve the employee experience at bioMérieux! The Top Employer seal also impacts our attractiveness by telling candidates that we care about our people!
Our certifications at a glance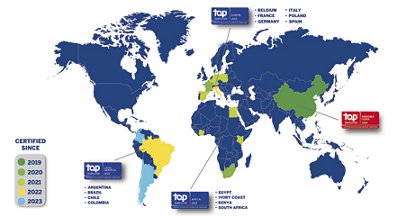 Our certifications at a glance
New for 2023: Chile, Argentina and Colombia are among the new certified countries. The entire Latin American region can now display the Top Employer seal!
Discover what our people say about this new achievement!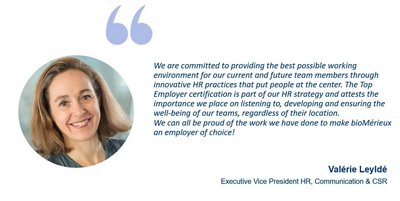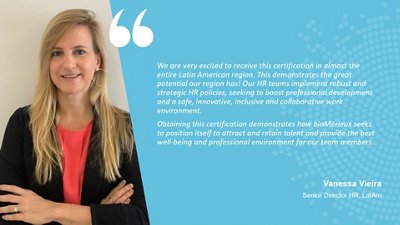 V. Viera
T. Yang
S.Kamau
VL
VV
TW

We are bioMérieux. We act for a positive impact.
< SWIPE FOR MORE ARTICLES >