Automated Microbial Detection System, Time and Motion Study
BACT/ALERT® 3D Compared to VIRTUO®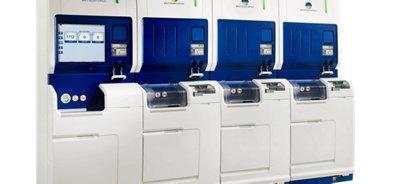 The BACT/ALERT VIRTUO  is the next generation automated culture system that utilizes the same colorimetric technology but incorporates new instrument hardware with improved temperature stability, user interface, and workflow via automated processes that are currently performed manually.  It also utilizes an enhanced algorithm that has been shown to reduce the time to detection by an average of 3 hours compared to the  BACT/ALERT 3D instrument.
bioMérieux performed a time and motion study comparing the BACT/ALERT VIRTUO and BACT/ALERT 3D instruments in order to evaluate the standard times of the different activities made by a laboratory technician when running a culture test with an automated culture system.
Please complete the form below to download the full white paper.