Why 4 Hours or Less Makes a Big Difference
By Zachary Newman, Field Application Specialist, bioMérieux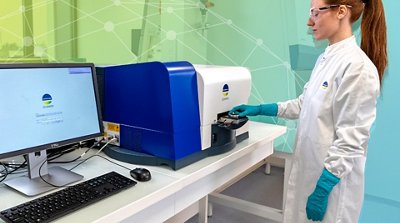 As health-system pharmacies grapple with ways to address high drug costs, shortages, and labor turnover, many are turning to 503B compounding pharmacies to outsource their compounding needs, reports Pharmacy Times.1 Subsequently, this is putting pressure on 503Bs to increase capacity and keep pace with demand.  The SCANRDI® platform in many cases is the answer for rapid product release testing in a high-paced compounding pharmacy setting.

One of the challenges to ramping up capacity is that the compendial sterility test takes 14 days to finalize results. The SCANRDI® however is recognized by the FDA as an alternative method for sterile product release that can turnaround results in 4 hours or less.   
As an increasing number of compounding pharmacies adopt the SCANRDI, our Field Application Specialists (FAS) are available to provide support and answer questions about routine use of the technology. To address the most commonly asked questions, the FAS team, known as the "ScanSquad," has developed an FAQ on the SCANRDI technology. In each Newsletter, the ScanSquad will present a typical question from the list of FAQs and provide an answer and detailed explanation. We invite you to submit additional questions to the ScanSquad by emailing your question to Zachary Newman, Pharma Quality Control, Field Application Specialist, at: zachary.newman@biomerieux.com.
FAQ Question, Answer and Rationale
Question: How is sterility performed today?  Why is there a need for a 4-hour sterility test?
Answer: The gold standard for sterility testing in pharmaceutical and in 503B compounding outsourcing facilities is the United States Pharmacopeia Chapter <71> Sterility Test. This is the current standard in the industry requiring a minimum of 14 days at dual incubation. The lengthy turnaround time, in some cases, may play a role in the decision by a Quality Assurance professional to release product "at risk." 
Rationale: There is a need for a rapid and reliable sterility test in the pharmaceutical and 503B compounding environments. Rapid sterility can reduce your turn around time between product lots after Clean in Place and Steam in Place testing, minimizing at-risk production, and reducing contaminated product waste. A rapid sterility result is crucial during drug shortages or for products with a short shelf life. Many compounded products only have a 30 to 60-day shelf life. With the use of the industry standard sterility test, in some cases, the product would have to sit in storage for half of its shelf life before obtaining release results. Another option is for the Quality Assurance team to release a product at-risk, posing the potential threat of a product recall once the final sterility result comes back. Having a rapid sterility test that could reduce your turnaround time to as little as 4 hours or less could potentially increase productivity, decrease waste, while maintaining quality control designed to ensure patient safety.
References:
1. Maxik K. 503B: What Should Pharmacists Know for 2023? Pharmacy Times. Vol. 12, issue 3. May 17, 2023.
For more information on RMM available by bioMérieux please contact Richard Felber, Business Development Manager Rapid Microbiology, Pharma Quality Control, richard.felber@biomerieux.com.

If you are a current SCANRDI user and have a question you'd like to be discussed in a newsletter, please contact Zachary Newman, Pharma Quality Control, Field Application Specialist, zachary.newman@biomerieux.com.
About the Author: Zachary Newman has been a Field Application Specialist at bioMérieux for more than three years. He came to the organization with more than 10 years of Microbiology experience, five years of which was developing, implementing and utilizing rapid microbial methods, including the SCANRDI® system in sterile pharmaceutical and 503B compounding pharmacy facilities.