Youngs Seafood Accelerates Food Testing With VIDAS®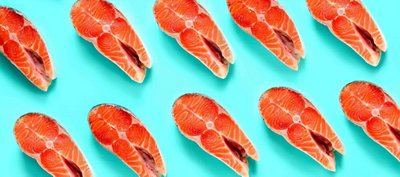 Food and beverage companies require fast, accurate and certified testing solutions to optimize production and ensure food products are safe for their customers.
Youngs Seafood Limited is the largest specialist seafood brand in the UK and imports a high volume of raw food materials that require rapid and rigorous safety tests.
In this case study you'll learn how bioMérieux helped Youngs Seafood optimize their testing workflow and achieve faster and more accurate food safety results by incorporating the VIDAS® platform into their laboratory.
Youngs Seafood: The UK's Leading Seafood Brand
Since 1805 Youngs Seafood Limited has served fresh fish and seafood to customers all across the UK. What began as a family business is now the biggest specialist seafood producer in the country.

Based in Grimsby, UK, for the last 50 years, Youngs has always been at the forefront of innovation and quality in the seafood sector.
Today the business produces and distributes a wide range of fresh, chilled and frozen seafood products; supplying approximately 40% of all fish eaten annually in the UK.
What Problem Did Youngs Seafood Need a Solution For? 
Seafood has a short shelf-life and it is important to get produce to customers quickly. Every hour between catch and consumption, can affect the product quality and result in extra storage and specialist transport costs.

However, seafood can also contain dangerous contaminants, such as Listeria and Salmonella, which must be correctly identified and mitigated. Every batch needs to be tested, rapidly, in a trusted, validated process, so that Ready-To-Eat seafood products can be quickly developed and released.
How Did VIDAS® Solve Youngs Seafood's Problem?
Youngs Seafood has built a reputation based on quality, safety and continual improvement. The company has always been willing to use innovative new approaches to help it produce excellent products with the highest levels of quality control.

In order to meet the challenge of rapid seafood testing Young's integrated the bioMérieux VIDAS® platform into its analytical workflow.
The VIDAS® system detects Listeria monocytogenes, Listeria spp and Salmonella in an automated and easy-to-use process. Advanced recombinant phage protein technology ensures high accuracy rates and fast turnaround time.
How Was VIDAS® Introduced Into Seafood Safety Testing at Youngs Seafood?
Youngs has deployed several iterations of the VIDAS® platform in a partnership that began in 2007.The platform integrates with other devices and laboratory management systems intuitively, so improved testing workflows can get up and running quickly.

Upgrades of the system were carried out in 2009 and 2014 to ensure the growing business could cope with increased testing workloads and ensure the highest performance across the testing portfolio.
What Were the Notable Improvements After VIDAS® Was Implemented?
By increasing the speed with which Youngs Seafood's testing labs can analyze food products, the company was able to protect more customers in less time.

This helped increase profits and avoid additional storage costs while providing the business with peace of mind that their high quality food products are tested using validated and compliant technology.
VIDAS® is a versatile and adaptable system. Not only did it help Youngs achieve faster and more accurate testing, it also scaled to cope with increasing demand. 
VIDAS® High Performance Food Pathogen Detection
VIDAS® is an automated pathogen detection system perfectly suited for the unique challenges faced in the food industry.

The internationally-recognised system uses fast and simplified protocols deploying cutting-edge recombinant phage protein technology and optimized testing approaches for a range of common food contaminants.
"THE UK'S NUMBER ONE FISH AND SEAFOOD BUSINESS RELIES ON VIDAS®."
Used by more than 3,500 laboratories around the world.
Featuring more 40 international validations.
The VIDAS® LPT Next Day Solution achieves seafood test results in just 3 days.