Partnership Between Isigny Sainte-Mère & bioMérieux
December 16, 2021 — 6 min read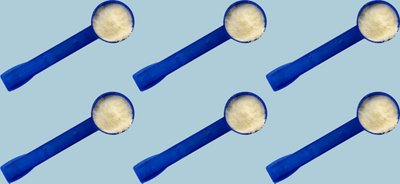 Isigny Sainte-Mère is an independent dairy cooperative located in Normandy (France) whose origins date back to 1909.

The rich pastures of this exceptional terroir are the source of prestigious and luxuriant grazing, a truly great source of butter and cream.
The cooperative manufactures high-quality cheeses, butters, creams and Infant milks. More than half of the cooperative's sales are exported and the name Isigny Sainte-Mère is known all over the world.
1. Dairy— Daniel Delahaye's (CEO) Vision of Their bioMérieux Relationship
Discover how common values (active listening, expertise, quality) forge the partnership between both companies.
2. Quality at the Heart of Dairy
Together they developed, tested and approved a new protocol for Cronobacter spp. detection (ISO 16140 validated) to speed up and secure a robust analysis with GENE-UP®, bioMérieux's real-time PCR solution for pathogen detection.

3. From Partnership to Innovation... And Toward a Predective Approach
Saving time as well as unlocking value from data are benefits of moving towards a preventive strategy rather than a corrective one: this is the next step according to Gérald Andriot, COO at Isigny Sainte-Mère. bioMérieux's goal is to bring the right answer through Predictive Diagnostics.

If you'd like more information or would like a sales representative to contact you, please complete this form.

GENE-UP®

The GENE-UP® PCR solution for real-time pathogen detection helps speed up food analysis and product release. Simplifying workflows with our easy-to-use automated food pathogen detection system can improve overall lab productivity. With GENE-UP®, limited training is required, cross-contamination risks are decreased, and rapid results speed up the decision process — improving overall manufacturing efficiency.
More Information About GENE-UP®
PREDICTIVE DIAGNOSTICS
Predictive Diagnostics is a more complete way of improving food quality and safety. We use traditional core solutions alongside data science, sequencing applications, and predictive modeling to move from just detecting and responding to issues to predicting and preventing them.