noosa Yoghurt - Improving Operational Efficiency with CHEMUNEX® D-COUNT®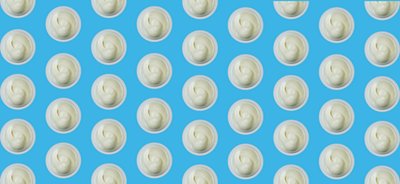 Filename

8.5x11_BMX_Chemunex_DCount_Q_A_Case_Study_V9.pdf

Size

1 MB

Format

application/pdf
Founded in 2010, noosa Yoghurt is based in Bellvue, Colorado. The company started with a creamy yoghurt recipe from Australia and the passion to make the finest yoghurt with all-natural ingredients - from the freshest milk to the best honey and fruit purees. Since launching their products locally, noosa has expanded from four to more than 30 unique flavors, including their bestselling Mates combos, which combine yoghurt with delicious crunchy toppings. To keep up with an ever-increasing production capacity and distribution, noosa invested in CHEMUNEX® D-COUNT® - an innovative rapid microbiology method - to deliver the impeccable quality their customers have come to expect.
What Drivers Led You to Adopt the CHEMUNEX® D-COUNT®?
As market demand was booming, noosa was experiencing an increase in production that required our QC group to get microbial analysis results faster - and without sacrificing accuracy - in order to release the cleanest product to market as quickly as possible. We also wanted our time to results for yeast testing to better align with our coliforms results - from 48 hours down to 24 hours. Through a consultative partnership with bioMérieux, we determined the D-COUNT® solution would be the right fit to support noosa's operational goals - namely, more effective incoming ingredients screening and faster product release.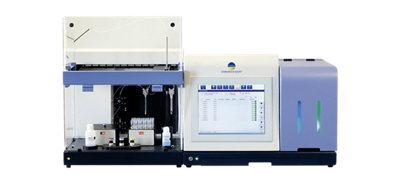 Outside of the Laboratory, How Has the Routine Use of CHEMUNEX® D-COUNT® Effected the Overall noosa Operation?
Being able to rapidly pre-screen the quality of our fruit preparations without impeding production has ultimately been a financial benefit, as we can confidently clear ingredient batches and/or investigate quality issues with our suppliers. The D-COUNT® has enabled us to better support our production schedules and supplier quality programs. Not to mention the cost associated with refrigerated warehousing is expensive - releasing product faster ultimately reduces our quarantine and storage time. We now don't need as much cooler space, which has helped save on storage costs. Our logistics and commercial teams have also benefitted, since a reduced QC quarantine time of finished products helps support w's financial goals.
Tell Us About the Benefits You Have Observed Following the Implementation of the CHEMUNEX® D-COUNT® System. 
D-COUNT® has proven to be an invaluable tool for our QC team. The accuracy, objectivity and speed of results with D-COUNT® versus traditional plating methods has helped us make faster, more confident decisions. We've been able to respond to our manufacturing plant's increasing capacity by verifying ingredient quality more efficiently and releasing finished products more quickly. With the D-COUNT®, we have confidently changed our product release program, moving away from a two-day plating solution to a next-day D-COUNT® solution.
In Your Own Words, How Would You Summarize the CHEMUNEX® D-COUNT® System?
The CHEMUNEX® D-COUNT® has proven to be a valuable productivity tool. It gives us rapid, accurate, and dependable results- ultimately allowing for faster decision-making timeframes and helping us address our operational needs quickly and efficiently.