Danone Nutricia Improves Pathogen Detection With bioMérieux Solutions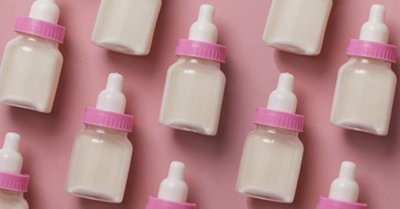 Danone Nutricia Implements GENE-UP® in Their New Production Site to Improve Microbiological Detection
At Nutricia, maintaining a high standard in microbiology is not a challenge but a culture, and bioMérieux is proud to be fully part of this journey to better protect consumers.

Nutricia, part of Danone, is a leading global infant formula manufacturer. As a major player in the food industry, they have a heavy focus on producing high-quality products that are safe for children. In order to improve their workflow and comply with stringent regulatory standards, Nutricia needed to implement smoothly a new PCR system for their brand new production site at Haps, in the Netherlands. Jeroen Tilburg, Teamlead microbiology at Nutricia Cuijk BV, explains why he opted for GENE-UP® from bioMérieux, and how the adoption of this innovative real-time PCR helped them optimize production with rapid and validated testing.
Nutricia: A Leading Infant Formula Manufacturer
Nutricia is a world leader in production of infant formula since 1896, pioneering nutritional solutions that help people live longer and healthier lives. As part of Danone, Nutricia develops science-based products and services supporting healthy growth during the first 1000 days of life, as well as addressing conditions taking place in early life stages such as pre-term birth, faltering growth, food allergy and rare metabolic diseases.

Representing a milestone for the combined journey of Nutricia and Danone, a new production site at Haps in the Netherlands opened up in 2019. The new state-of-the-art, energy-efficient, zero-waste production facility produces 600 different food products for babies and infants for more than 90 countries. 
What Problem Did Nutricia Need to Resolve? 
The main challenge of Nutricia was related to the time aspect of implementing a new microbiological detection method while at the same time managing all related internal and external matters, next to the daily routine work. The most important was and still is that all obtained results are 100% reliable, which means all deliverables have to be approved by QC in all their aspects: from training to intake control, up to calibration of equipment. Within Nutricia, a very high standard is applied since these are even higher than what the ISO describes. 

Nutricia needed a new PCR system that could respond to their high and increased testing capacity for Salmonella  as well as a  second confirmation system for Cronobacter (on top of bioMérieux's ESIA One Day). Listeria monocytogenes testing on GENE-UP will be implemented in 2020.
How Did GENE-UP® Solve Nutricia's Problem?
The GENE-UP® solution provided a complete solution to Nutricia's challenge with excellent results, "improving the lab efficiency significantly". The amount of samples performed is continuously increasing, and the testing capacity is definitely better due to the combination of three determinant factors: an easy workflow, the application of multichannel pipetting, and the possibility to run multiple targets in one run. Nutricia observed a very satisfying gain of time regarding the Salmonella testing, which is the main use of the GENE-UP® solution in their Haps production site. Pre-screening using GENE-UP® goes much faster than applying the ISO-method, which usually takes 5 days. 
How Did GENE-UP® Introduced Into Production at Nutricia?
bioMérieux provided full service support with an expert team so that installation went smoothly. A testing of the system took place on-site as well as a training, which was highly useful. As a result, Nutricia Cuijk is now pioneering in the Danone group for GENE-UP®!

The GENE-UP® system can be installed on any PC so there is no additional setup time or costs for a proprietary monitor. The software can also be connected to an existing Laboratory Information Management System (LIMS) so that current equipment management processes can continue as normal. 
In addition, the plate map can be accessed remotely so the analyst doesn't need to be at the bench, which reduces hands-on time when first introduced.
What were the Notable Improvements After GENE-UP® was Introduced? 
Thanks to what Jeroen Tilburg calls a "robust and fast system", a high throughput is now ensured, responding to the need of increasing testing capacity. This "qualitative system with comprehensive procedures" is allowing more people to be trained for its use in the lab, and the increase in analysis speed helped increase production runs. Nutricia is now able to test 96 samples in one run when the former system capacity was 32 tests per run, and can analyze different targets (Salmonella spp., Cronobacter spp. and Listeria monocytogenes)  one run, which is a very precious improvement. 
Pathogen Detection with Fast & Accurate Results
GENE-UP® is an innovative real-time PCR optimised for rapid and precise food pathogen detection.

With an intuitive interface and simplified workflow, the GENE-UP® system helps food manufacturers quickly ensure product safety with rapid and validated testing.
Capacity has tripled: 96 samples in one run whereas the former system capacity was 32 tests per run.
More than 21000 analysis are performed per year