VITEK® MS Rapid Identification of Microorganisms
IMPROVE YOUR PRODUCTIVITY & INCREASE CONFIDENCE
VITEK® MS was developed for its rapid identification of microorganisms for the pharmaceutical,personal care, and food industries. Suitable for industrial manufacturers and pharmaceutical laboratories who work with microbial identification, our knowledge base contains the most frequently encountered organisms in pharmaceutical, food and animal health applications.
Tested with a comprehensive range of bacterial strains, VITEK® MS is a robust and automated system for microbial identification that functions as a general microbial testing method.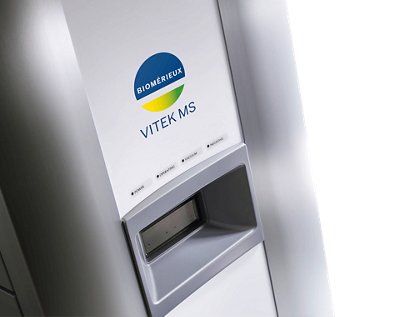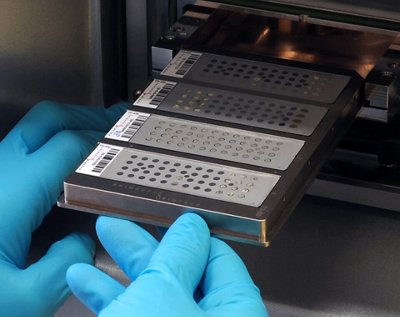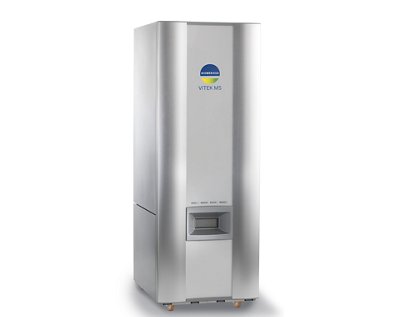 Features
Tests
Downloads
Mould identification
15,556 strains used to build the VITEK MS knowledge base
192 isolates per run to maximize throughput capacity
Customizable with plant isolates
Ready-to-use reagent kits for quick and consistent sample preparation
93.9% total combined correct identification results
94% accurate single choice IDs with challenge mould strains
Traceability with barcoded target slides
Audit trail to record, track and report user actions
Multiple quality control checks performed during analysis
See the videos:
- Spot Preparation Using VITEK PICKME™ Pen
AOAC RI validated, AFNOR approved, ISO 16140 certified and FDA cleared
Objective analysis eliminates human subjectivity
High throughput with dependable results
Robust database for microbial identification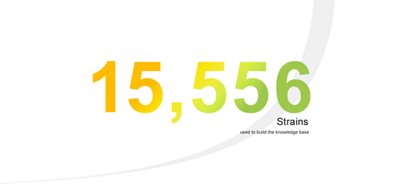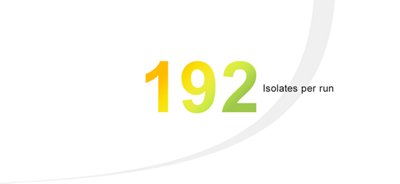 VITEK® EXPRESS
VILINK
Validation Services
VITEK® MS identifies the vast majority of microorganisms that contaminate production areas and finished products in a minimum amount of time. We can even customize your database to track facility-specific strains. Using mass spectrometry, VITEK® MS is backed by our many years of microbiology expertise. With MALDI-TOF (Matrix Assisted Laser Desorption Ionization Time-of-Flight) technology, it provides clear and accurate identification at the species, genus, or group level in minutes.
Mould 
Bacteria
Yeast
Myoplasma spp
Brucella spp
Listeria spp
Cronobacter spp
Quality Built Knowledge Base
The decisions microbiologists make everyday impact the quality of the product manufactured. It's important to have the most accurate identification results possible so that those decisions are based on sound data. Our VITEK® knowledge base is built with multiple strains for each organism we claim to include intra-species diversity and ensure a highly confident ID.
Geography, testing and growth conditions can all impact an organism's protein makeup. That's why we incorporate theses variables into our knowledges base, so you can confidently and accurately identify organisms.
Filename

VITEK MS Brochure 2020.pdf

Size

2 MB

Format

application/pdf
IDENTIFICATION & CONFIRMATION List of Validated Methods
Filename

IDENTIFICATION and CONFIRMATION List of validated methods.pdf

Size

50 KB

Format

application/pdf
VITEK® MS PDA 2019 Knowledge Base (Poster)
Filename

VITEK MS Poster PDA 2019 Knowledge Base.pdf

Size

836 KB

Format

application/pdf
Filename

VITEK-Data-Integrity.pdf

Size

827 KB

Format

application/pdf