AUTOMATED QUALITY INDICATOR SOLUTION
TEMPO®  is a fully automated enumeration system that tests quality indicators in food products and environmental samples within your laboratory. Connected to your LIMS, TEMPO® provides objective results and ensures data traceability with minimal preparation time.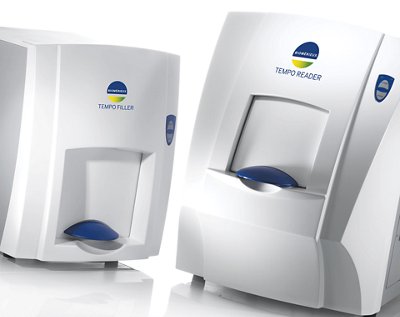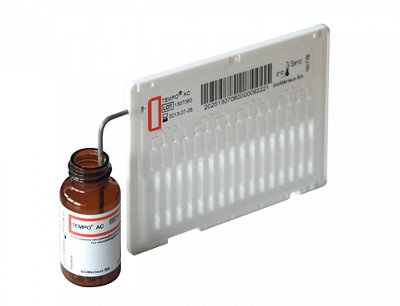 Features
Tests
Downloads
Intuitive operation and less training
Faster time to result with validated protocols
LIMS-compatible for data tracking and compliance
Long shelf life and room temperature storage
Up to 9 pre-reads
VILINK® remote diagnostics & resolution
Time management is crucial in the agrifood industry and TEMPO®  helps you:
Accelerate the selection and management of raw materials
Expedite corrective action in the case of non-compliance
Rapidly respond to regulatory guidelines and customer requirements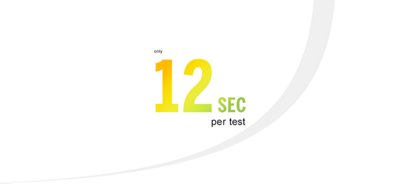 Approved by the National Conference on Interstate Milk Shipments
Globally recognized by AOAC and AFNOR
Included in the USDA Microbiology Laboratory Guidebook, the Standard-Setting Guideline for Food-Safety Testing in the US
Remote maintenance with VILINK®
The TEMPO® Card, the heart of the TEMPO® system, offers the precision of the 16-tube Most Probable Number method without the usual tedious preparation.
TEST FOR:
Aerobic mesophilic total flora
Bacillus cereus
Campylobacter
Coliforms
E. coli
Enterobacteriaceae
Lactic acid bacteria
Staphylococcus
Yeast and mold
Filename

8.5x11_BMX_BrucePac_CaseStudy_V2_Digital.pdf

Size

142 KB

Format

application/pdf
BrucePacTM Implements TEMPO® to Improve Laboratory Productivity (Case Study)
Filename

8.5x11_BMX_BrucePac_CaseStudy_V2_Digital.pdf

Size

142 KB

Format

application/pdf
Blount Fine Foods Improves Quality Assurance with bioMérieux (Case Study)
Filename

BlountFoods_VIDAS TEMPO_CaseStudy (2).pdf

Size

547 KB

Format

application/pdf