MASTERCLAVE® Media Preparator
BROTH AND CULTURE MEDIA PREPARATION
MASTERCLAVE® is an automated culture media preparation system that improves your laboratory workflow, from media to sample preparation. 
As the first step in effective pathogen detection when a high volume of broth is required, you get precise microbiological control. The system is designed to provide an intuitive and efficient approach to your culture media preparation, agar, or broth.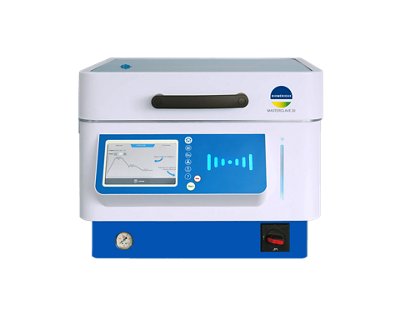 Features
Tests
Consistent performance with pressurized distribution
Media homogenization with large magnetic stirrers
Accurate core temperature monitoring
Easy to clean
ISO 11133, ISO 7218, and GMP Compliant
High quality culture media preparation
Batch to batch reproducibility
Increased productivity
All MASTERCLAVE® preparators feature state-of-the-art technology designed to automatically prepare broth and agar media, enabling high levels of quality control in your culture media.
TEST FOR: 
Buffered peptone water 
Salmonella supplements 
Vanomycin supplements 
Dehydrated LPT broth 
Half Fraser broth