Instrument Service Plans and Support
MAXIMIZE THE UPTIME OF YOUR INSTRUMENTS AND ENSURE CONTINUOUS OPERATIONS
Regular maintenance means more reliable and stable systems that reduce downtime, increase efficiency, and improve the performance of your equipment. Our goal is to provide the service you need, when you need it. In order to achieve this, we've developed a range of service packages tailored to laboratories of all sizes.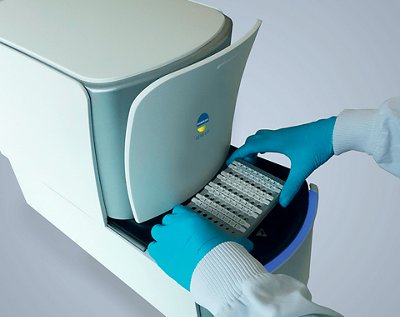 Services We Offer
Downloads
The VILINK® remote support tool saves you valuable time and resources by allowing faster troubleshooting and turnaround time, performed with minimal lab disruption. VILINK® provides on-demand system updates, predicting maintenance requirements with high security and data protection standards.
Instrument Service Plans and Support
24 hours a day, 365 days a year, we're ready to help ensure the continuity of your operations, allowing you to ensure timely and accurate results.

With >200,000 successful field activities, you can count on us to increase the reliability of your equipment performance, and maximize your instrument uptime.
Hotline Support with bioMérieux Specialists:
Service engineers and application specialists are available for questions and immediate assistance.
Preventative Maintenance Program:
Improve equipment life and avoid any unplanned maintenance activity.
Technical Training:
Expert technical training curriculum for your staff, allowing you to proactively ensure you always have the right skills and are prepared for any and all technological evolutions.
Top Tier Interventions
Proximity to our customers, premises, efficient interventions with Technical Expert Engineers, and swift efficiency in spare parts procurement are the levers to better and faster repairs.
Remote access solution (VILINK®):
We're able to fix most of your issues remotely and assist your laboratory specialists in achieving full autonomy.
Priority for All Updates and Upgrades:
Ensure the latest and most comprehensive version of your instrument.