GENE-UP® PRO HOP LATENT VIROID
Increase Yield With Overall Plant Quality
Hop Latent Viroid (HLVd) in cannabis can wreak havoc on cultivation and profitability — but it doesn't have to be this way. Our hop latent viroid test kit delivers rapid results through a simple and reproducible process, allowing HLVd testing to be done early. Knowing if HLVd is present early decreases the possibility of introducing infected plants and clones into a healthy cannabis cultivation and helps prevent risks of spreading throughout your entire operation.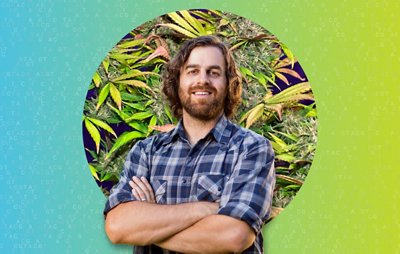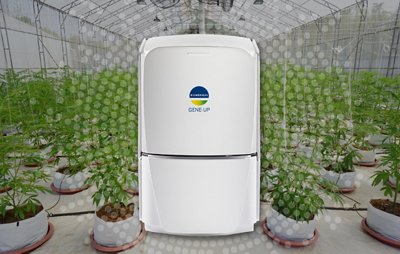 GENE-UP PRO GENDER ID Slider 1
GENE-UP PRO GENDER ID Slider 2
Features
Tests
Downloads
The GENE-UP® PRO HOP LATENT VIROID test aids you in assuring the health or recovery of your heirloom plants and derivatives, allowing you to control your cannabis cultivation. With a simple six minute sample prep from leaf to analysis, cultivation sites, in-house labs, and compliance labs can punch, know, and grow. Hop latent viroid testing has never been so easy.
Simple: 4 easy steps from sample to results, making it easy to train technicians
Efficient: Run as little as one sample or up to 96 at one time
Minimal: Eliminates RNA conversion and purification kit
Reliable: Results backed by science with no interpretation needed
Profitable: Streamlined workflows to impact lab optimization
Dedicated customer support 
Hand-in-hand partnership with bioMérieux Scientific Affairs team
We pride ourselves on industry-leading science for safer cannabis and hemp products. Our HLVd test is run on GENE-UP®, which is fully validated to support the unique testing needs of cannabis and hemp industries, and delivers results in less than 24 hours, with minimal hands-on time.

GENE-UP® PRO HOP LATENT VIROID (One-Sheet)
Filename

GENE-UP® PRO HOP LATENT VIROID One-Sheet.pdf

Size

6 MB

Format

application/pdf
Cannabis Segment (Brochure)
Filename

Cannabis Segment Brochure.pdf

Size

346 KB

Format

application/pdf
The Dirty Secrets of Aspergillus (Ebook)
Filename

bioMerieux_Aspergillus_Survival_Guide (1).pdf

Size

3 MB

Format

application/pdf
Additional Cannabis and Hemp Test Kits