From Leaf to Analysis in Six Minutes
The importance of early gender identification in cannabis is key to building operational efficiency and increasing profitability. With unmatched ease of use in sample preparation, the GENE-UP® PRO GENDER ID test kit brings you upfront, rapid identification compatible with both fresh and dried cannabis and hemp products.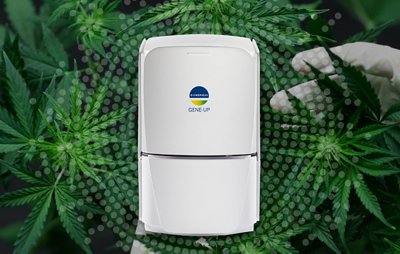 GENE-UP PRO GENDER ID Slider 1
GENE-UP PRO GENDER ID Slider 2
Features
Tests
Downloads
Don't rely on cumbersome visual identification weeks into growth or laborious methods—you get an earlier gender reveal with GENE-UP® PRO GENDER ID. You can punch, know, and grow with a 6-minute sample prep from leaf punch to PCR with this revolutionary cannabis gender test.
Simple: No manual DNA extraction
Reliable: Easy interpretation of results
Profitable: Accurate early gender identification 
Efficient: Run as little as 1 sample or up to 96 samples at one time
Rapid: 6-minute sample prep time from leaf punch to PCR
Dedicated customer support 
Hand-in-hand partnership with bioMérieux Scientific Affairs team
We pride ourselves on industry-leading science for safer cannabis and hemp products. Our cannabis plant gender test is run on GENE-UP®, which is fully validated to support the unique testing needs of cannabis and hemp industries, and delivers results in less than 24 hours, with minimal hands-on time.
GENE-UP® PRO GENDER ID (One-Sheet)
Filename

GENE-UP® PRO GENDER ID One-Sheet.pdf

Size

1 MB

Format

application/pdf
Cannabis Segment (Brochure)
Filename

Cannabis Segment Brochure.pdf

Size

346 KB

Format

application/pdf
The Dirty Secrets of Aspergillus (Ebook)
Filename

bioMerieux_Aspergillus_Survival_Guide (1).pdf

Size

3 MB

Format

application/pdf
Additional Cannabis and Hemp Test Kits