Aspergillus PCR Testing You Can Count On
GENE-UP® Aspergillus PRO is uniquely designed for higher accuracy with minimal sample prep to help streamline your cannabis Aspergillus testing, increase overall efficiency, and maintain a higher degree of regulatory compliance.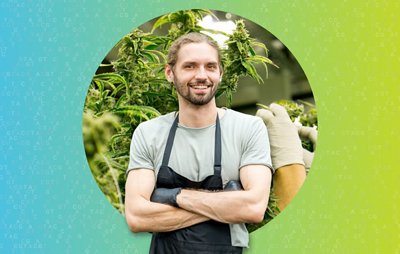 GENE-UP Aspergillus PRO Slider 1
GENE-UP Aspergillus PRO Slider 2
Features
Tests
Downloads
Simple, easy to use, and robust – the GENE-UP® Aspergillus PRO Screening and Upfront Speciation Kit allows any size cannabis operation to conduct Aspergillus PCR testing. Obtain superior specificity with upfront speciation of Aspergillus flavus, niger, fumigatus, and terreus.
Streamlined: Minimal sample prep and no secondary enrichment step
Dynamic: Enrichment compatibility across matrices with one protocol for all matrices
Simple: Easily interpreted results
Profitable: More accurate, more affordable testing improves margins and reduces repeat testing
Flexible: 24 or 48 hour single-step enrichment protocols
Dedicated customer support
Hand-in-hand partnership with bioMérieux Scientific Affairs team
We pride ourselves on industry-leading science for safer cannabis and hemp products. Our Aspergillus test is run on GENE-UP®, which is fully validated to support the unique testing needs of cannabis and hemp industries, and delivers results in less than 24 hours, with minimal hands-on time. You can test for Pathogenic Aspergillus, with upfront speciation of A. terreus, A. fumigatus, A. flavus, and A. niger.

GENE-UP® Aspergillus PRO (One-Sheet)
Filename

GENE-UP® Aspergillus PRO One-Sheet.pdf

Size

193 KB

Format

application/pdf
Cannabis Segment (Brochure)
Filename

Cannabis Segment Brochure.pdf

Size

346 KB

Format

application/pdf
The Dirty Secrets of Aspergillus (Ebook)
Filename

bioMerieux_Aspergillus_Survival_Guide (1).pdf

Size

3 MB

Format

application/pdf
Additional Cannabis and Hemp Test Kits