IMPROVING THERAPEUTIC DECISIONS
ETEST® uses a predefined gradient of antibiotic concentrations to determine the Minimum Inhibitory Concentration (MIC) of antibiotics, antifungals, and antimycobacterial agents. The ETEST® method provides a level of precision that other manual Antibiotic Susceptibility Testing (AST) methods cannot.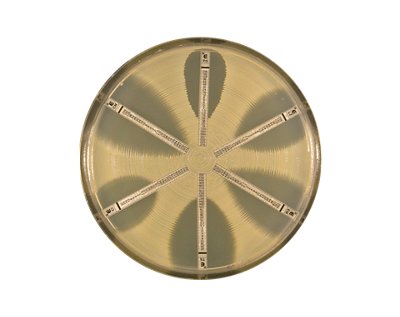 Features
Tests
One strip per package
Easy to open with one hand
Standardized storage conditions
One lot number on outer box
Generates MICs across 15 dilutions
Macromethod format optimizes resistance detection
Cost-effective
ETEST® provides MICs for microorganisms with unique growth requirements that cannot be tested using automated methods.
TEST FOR:
Aerobes 
Anaerobes 
Pneumococci 
Meningococci