BETTER FOR YOUR LAB. BETTER FOR THE PLANET.
ENDONEXT™ endotoxin detection assays are ushering in a new era of smarter, more sustainable pharmaceutical quality control.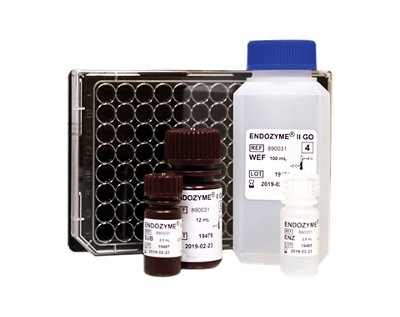 Features
Tests
Downloads
Based on recombinant Factor C (rFC), ENDONEXT™ technology not only eliminates the need to harvest horseshoe crab blood, but also makes your laboratory more efficient. With 100% endotoxin specificity, lot-to-lot consistency, and more streamlined workflows, ENDONEXT™ provides reliable results everywhere from in-process controls to final product testing on the most complex matrices.
Easy automation with robotic liquid-handling systems
Fluorescence end-point assays in a 96-well microplate format
100% endotoxin specificity

High lot-to-lot consistency

Ecologically sustainable

Validated according to standard pharmacopoeia Bacteria Endotoxin Testing criteria
Image
We make endotoxin testing FASTER, EASIER, and ENVIRONMENTALLY FRIENDLY, plus lot-to-lot consistency gives you confidence in your in-process control and product release decisions. Explore the ENDONEXT™ range of products.
ENDOZYME® II GO

ENDOZYME® II

ENDOLISA®
ENDONEXT™ At a Glance (Brochure)
Filename

1000_ENDONEXT Brochure Digital V13_0.pdf

Size

1 MB

Format

application/pdf
ENDONEXT™ Endotoxin Software (Brochure)
Filename

ENDONEXT Software Brochure.pdf

Size

1 MB

Format

application/pdf
ENDOZYME® II GO with Integra Assist Plus (Brochure)
Filename

EZIIGO With IntegraAssistPlus Brochure V6.pdf

Size

2 MB

Format

application/pdf
ENDOZYME® II GO (Brochure)
Filename

BMX EZIIGO BrochureV2.pdf

Size

3 MB

Format

application/pdf
10 Reasons to Choose Recombinant Factor C (White Paper)
Filename

BMX 10 Reasons Booklet V6 Final Art.pdf

Size

11 MB

Format

application/pdf