BIOFIRE® FILMARRAY® Gastrointestinal (GI) Panel
The FDA-cleared BIOFIRE GI Panel tests for 22 of the most common pathogens associated with gastroenteritis—all from one patient sample and one easy to use reagent, with results available in about one hour.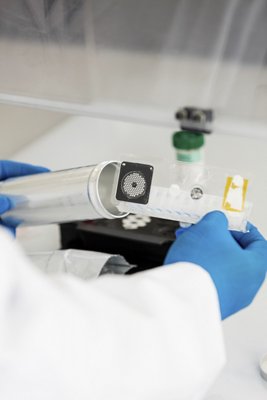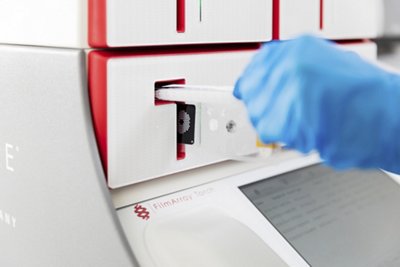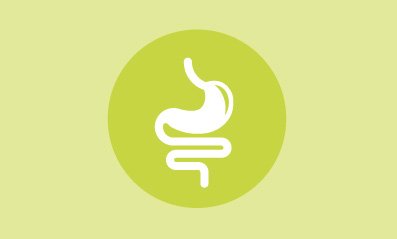 Product Overview
Technical Details
Service & Support
Resources
22 Targets. 1 Test. ~1 Hour.
With overlapping symptoms, distinguishing possible causes of gastroenteritis can be challenging for any clinician. To further complicate diagnosis, traditional testing methods are slow, labor intensive, and fail to reveal the etiology of a patient's gastrointestinal symptoms.1 Fortunately, syndromic testing from the BIOFIRE GI Panel eliminates limitations from conventional methods by providing faster, more accurate, and comprehensive results.
See "Technical Details" tab for full product menu.
A New Option for C. difficile Reporting
A new pouch module option called C. difficile Select* gives users running the BIOFIRE GI Panel on either the BIOFIRE® FILMARRAY® TORCH or the BIOFIRE® FILMARRAY® 2.0 System the choice to either always report or never report C. difficile results.
*C. difficile Select is available only to customers in the US.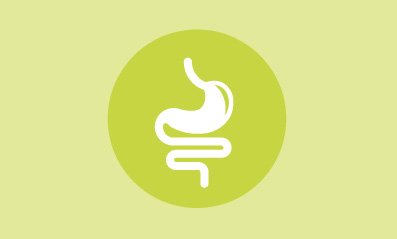 Because traditional stool testing methods are slow and lack sensitivity, clinicians often have to make patient management decisions without a laboratory result. Syndromic testing from the BIOFIRE GI Panel offers fast sample-to-answer turnaround and accurate results, which can:
Reduce antibiotic use2
Reduce time to antimicrobial therapy3
Lead to more targeted therapy3
Reduce downstream procedures such as endoscopies and abdominal imaging2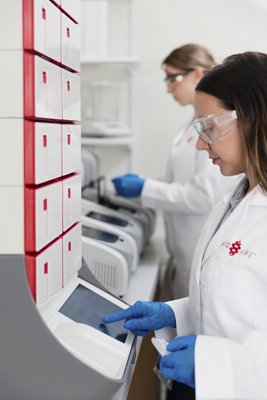 The BIOFIRE GI Panel can streamline workflow by providing faster and more comprehensive test results. Compared to traditional diagnostic methods, syndromic testing from the BIOFIRE GI Panel can:
Increase diagnostic yield by an average of 31.5%.7
Reduce the number of laboratory tests on average from 3 to 14
Potentially reduce the number of send-out tests
Reduce the average time to result by 84%4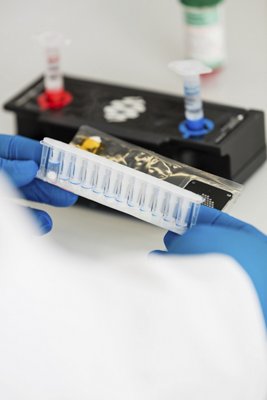 Guidelines from American College of Gastroenterology and Infectious Disease Society of America:
Individuals at high risk of spreading disease to others and during known or suspected outbreaks.1
Individuals presenting with:1,6
Dysentery
Diarrhea with fever, severe abdominal cramps, or signs of sepsis
Moderate to severe disease
Symptoms lasting more than seven days
Immunocompromised patients with diarrhea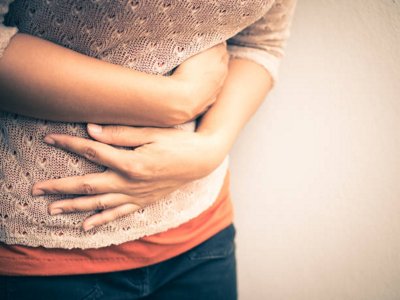 We take a molecular approach to in vitro diagnostic testing. The BIOFIRE GI Panel uses multiplex PCR technology to quickly and accurately identify infectious agents that produce similar symptoms in patients. It's more sensitive than culture and more efficient than individual and send-out tests.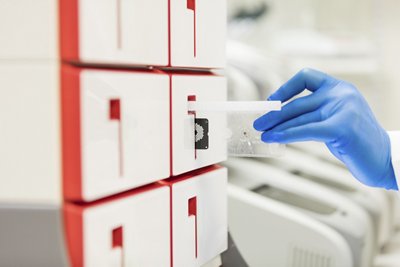 Overall 98.5% Sensitivity and 99.2% Specificity8
Sample Type: Stool in Cary Blair medium
BACTERIA:
Campylobacter (C. jejuni / C. coli / C. upsaliensis)
Clostridioides (Clostridium) difficile (toxin A/B)
Plesiomonas shigelloides
Salmonella
Yersinia enterocolitica
Vibrio (V. parahaemolyticus / V. vulnificus / V. cholerae)
Diarrheagenic Escherichia coli/Shigella

Enteroaggregative E. coli (EAEC)
Enteropathogenic E. coli (EPEC)
 Enterotoxigenic E. coli (ETEC) lt/st
Shiga-like toxin-producing E. coli (STEC) stx1/stx2
Shigella/Enteroinvasive E. coli (EIEC)
VIRUSES:
Adenovirus F40/41
Astrovirus
Norovirus GI/GII
Rotavirus A
Sapovirus (I, II, IV, and V)
PARASITES:
Cryptosporidium
Cyclospora cayetanensis
Entamoeba histolytica
Giardia lamblia
With the urgent nature of patient and community care, we take pride in addressing all concerns quickly and accurately. bioMérieux is dedicated to providing world class customer support 24 hours a day, 7 days a week, 365 days a year.
For assistance please contact our customer technical support team at:
To order, contact your regional sales representative or use the following contact information:
Technical & Supporting Documents
Syndromic GI testing can help you pinpoint exactly what's causing diarrhea—and other clinical symptoms—in your patients.
BIOFIRE GI Panel
BIOFIRE GI Panel
Product availability varies by country. Consult your bioMérieux representative.
References:
Riddle MS, DuPont HL, Connor BA. 2016. ACG Clinical Guideline: Diagnosis, Treatment, and Prevention of Acute Diarrheal Infections in Adults. Am J Gastroenterol. 111:602–622.
Axelrad JE, Freedberg DE, Whittier S, Greendyke W, Lebwohl B, Green DA. Impact of Gastrointestinal Panel Implementation on Healthcare Utilization and Outcomes. J of Clin. Microbiology. 2019; 27;57(3). e01775-18.

Cybulski R, Bateman A, Bourassa L, Bryan A, Beail B, Matsumoto J, Cookson B, Fang FC; Clinical impact of a Multiplex Gastrointestinal PCR Panel in Patients with Acute Gastroenteritis. 2018. Clinical Infectious Diseases, ciy357, https://doi.org/10.1093/cid/ciy357.
Beal S., Tremblay E., Toffel S., Velez L., Rand K. A gastronintestinal PCR panel improves clinical management and lowers healthcare costs. J. Clin. Microbiol. January 2018 56:1 e01457-17.
Beard K, et al. The impact of routine molecular point-of-care testing for gastrointestinal pathogens in adults hospitalised with suspected gastroenteritis: interim results of a pragmatic randomised controlled trial (GastroPOC). ECCMID 2019.
Shane A, Rajal M, Crump J, Tarr P, Steiner T, Kotloff K, Langley J, Wanke C, Warren C, Cheng A, Cantey J, Pickering L. 2017. Infectious Diseases Society of America clinical practice guidelines for the diagnosis and management of infectious diarrhea. Clin Infect Dis. 65(12):e45–e80.
Meyer J, et al. Scand J Gastroenterol. 2020, 55(12):1405-1410.
Stated sensitivity and specificity is the aggregate performance from the prospective clinical study data presented in the BioFire Gastrointestinal Panel Instruction Booklet.