Automated Culture Media Plate Pouring System
APS ONE is an Automated Pourer Stacker for Petri dishes – a culture media plate pouring system that makes it possible to prepare superior homemade culture media plates for high quality test results.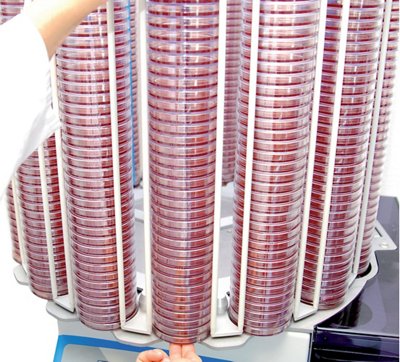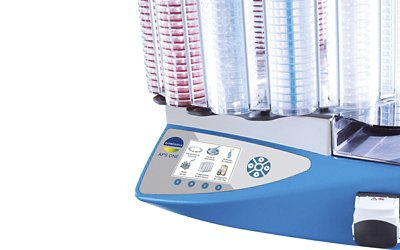 Product Details
Downloads
Our APS ONE filling and distribution system ensures maximum reliability and quality, and level plate production, even for low volume plates (90 or 55 mm plates). APS ONE is a true walk-away, high-throughput automation system.
It can also produce high quality blood or chocolate agar (optional in-line blood addition pump kit available).

Quality Petri Plate Preparation
Capacity: 10 liters of agar. The carousel can hold 560 plates as standard, i. e. more than 10 liters of agar can be poured without reloading the carousel (18ml/plate).
Fast filling rate. The optional TURBO Kit enhances the filling rate while keeping the outstanding plate pouring quality. The twin pump head kit can be mounted in seconds without any tools.
Simple to use. Due to its compact size, APS ONE is very easy to load. Loading is rapid; carousel can turn in both directions, column by column or five columns by five columns. The large, color display screen is pictogram-led and very simple to follow. The in-line pump priming feature saves time and limits contamination.
Homogeneity, sterility. Reduced plate opening time to limit contamination risk and reduced solidification time and condensation.
Level plate production, even at low volumes.
Total traceability of plates and batch.
Extreme compact size for its capacity, APS ONE is only 35 inches tall.
 APS ONE can use most plastic plate brands. Optional kit to pour 55 mm plates that can be mounted within 3 minutes. (Fig. A)
The optional ink jet printer ensures total traceability on the side of the bottom of the plate and allows you to print useful information on both 90 mm and 55 mm plates. (Fig. B)
The ingenious ink jet printer mounting saves space on the bench. (Fig. C)
Quality bi-plates can also be produced with the optional kit. (Fig. D)
APS ONE is part of the innovative microbiology laboratory automation range for homemade culture media production. The flexible system enables you to select the equipment that fits your production requirements, operation style and budget. Prepare your choice of plates, bottles, or tubes. Select the level of automation and output that you need and extend your capabilities with optional accessories. 
View the MASTERCLAVE® range of automated culture media preparators.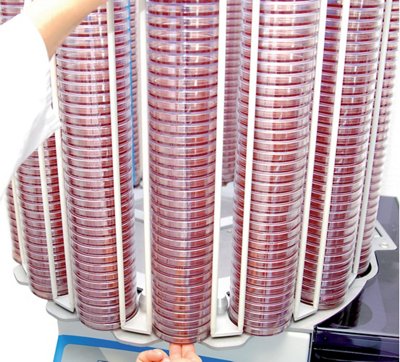 Easy loading and unloading of Petri plates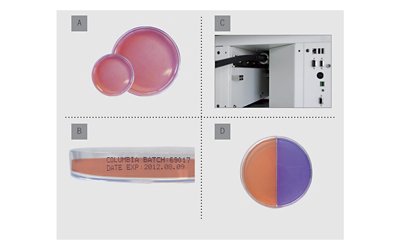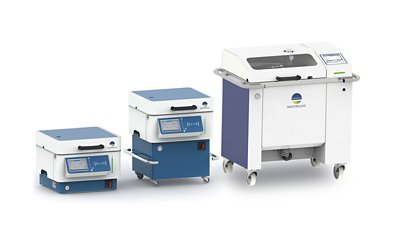 APS ONE - Automated Petri Dish Filling System
Filename

APS ONE automated Petri dish filling system.pdf

Size

10 MB

Format

application/pdf