Marcy-l'Étoile, France – June 27th, 2023. bioMérieux, a world leader in the field of in vitro diagnostics, announces the appointment of Jennifer Zinn as Executive Vice President of Clinical Operations effective August 1st, 2023. She succeeds Pierre Boulud, whose appointment as Chief Executive Officer was announced on June 14th.
Jennifer Zinn will lead the Clinical Operations team worldwide, including the different commercial regions and key global functions of bioMérieux applied locally (Global Health Data Insights, Global Clinical Marketing, Commercial Performance, Distribution Channel Management, Global Customer Service). As a member of the Executive Committee, she will directly report to Pierre Boulud.
Jennifer Zinn joined bioMérieux on October 31st, 2022 as General Manager and Head of Clinical Operations – North America. She has led the effort to prepare the U.S. launch for BIOFIRE® SPOTFIRE®, bioMérieux's new multiplex PCR system designed for decentralized Point of Care clinical settings.
Jennifer Zinn draws on 30 years of professional experience in the health sector including 20 years specifically in the diagnostic industry with major international companies. Previously, she served as the Executive Vice President and Head of Diagnostics, North America at Siemens Healthineers beginning in 2019. Prior to Siemens, she was with Roche Diagnostics for 9 years, leading commercial operations for North America including Point of Care and their diagnostics portfolio outside of the hospital space. She also spent 6 years in commercial operations at Ortho Clinical Diagnostics. Jennifer serves on several boards including the AdvaMedDx Board and has served on the Gold Foundation Corporate Council.
Clinical Operations sales, which account for approximately 85% of bioMérieux's consolidated total, reached more than €3 billion for the full year 2022 and rose by more than 7% in first quarter 2023.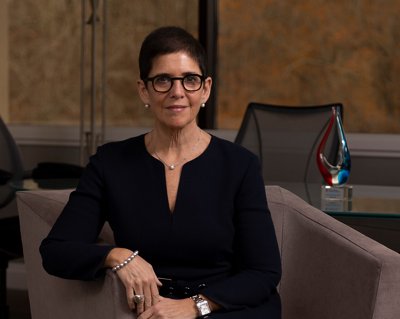 Filename

PR_bioMérieux_Jennifer_Zinn_Appointment_20230627.pdf

Size

233 KB

Format

application/pdf