Marcy l'Étoile, France, June 14th, 2023 – bioMérieux, a world leader in the field of in vitro diagnostics, announces an evolution in its corporate governance. As of July 1st, 2023, Alexandre Mérieux will become Executive Chairman and Pierre Boulud Chief Executive Officer.                          
On a proposal of Alexandre Mérieux, Chairman and CEO, the Board of Directors of bioMérieux approved on June 13th, 2023 the appointments of Alexandre Mérieux as Executive Chairman and of Pierre Boulud as Chief Executive Officer. Pierre Boulud has been a member of the Executive Committee for seven years, including the last three years as Chief Operating Officer.                                                
This evolution in governance separates the functions of Chairman and Chief Executive Officer. Pierre Boulud will directly lead the Executive Committee of bioMérieux to implement the Company's strategy.
In the face of major changes in the global healthcare sector, Alexandre Mérieux will focus on key issues related to global strategy. As Executive Chairman with extended responsibilities, he will continue to chair the Board of Directors, whose mission is to define and validate the Group's strategy for the successful development of bioMérieux and its team members. He will also participate in defining the strategic priorities for Corporate Social Responsibility and innovation, as well as in the recruitment of key Executives.

Alexandre Mérieux commented: "After nine years as Chief Executive Officer of bioMérieux, I am pleased to see Pierre Boulud succeed me in this position. Pierre has  greatly contributed to the company's development over the past seven years and he has my full trust in leading the teams and reinforcing the company's leadership in infectious disease diagnostics. I very much look forward to continuing our close collaboration in leading the company."            

Pierre Boulud stated: "I am deeply honoured by the trust Alexandre Mérieux and the Board of Directors have placed in me, and am enthusiastic about furthering the global commitment of the company and all its team members to our shared public health mission."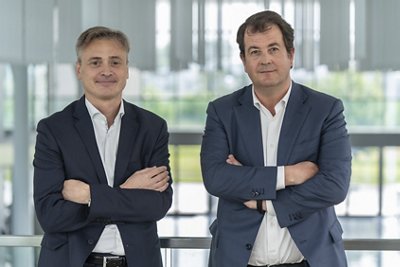 Pierre Boulud, Chief Executive Officer and Alexandre Mérieux, Executive Chairman - bioMérieux
Filename

bioMérieux_PR_Governance_20230614.pdf

Size

225 KB

Format

application/pdf